You can separate your content over multiple pages to organise the flow of information. You can also add a quiz to a course to check and record a user's understanding of your content.
When editing a course, you will see multiple white squares on your screen with each white square representing a different page in your course.
To add a new page to your course, use the New Page button at the bottom of the page, or hover over the "+" icon underneath the white square of each page.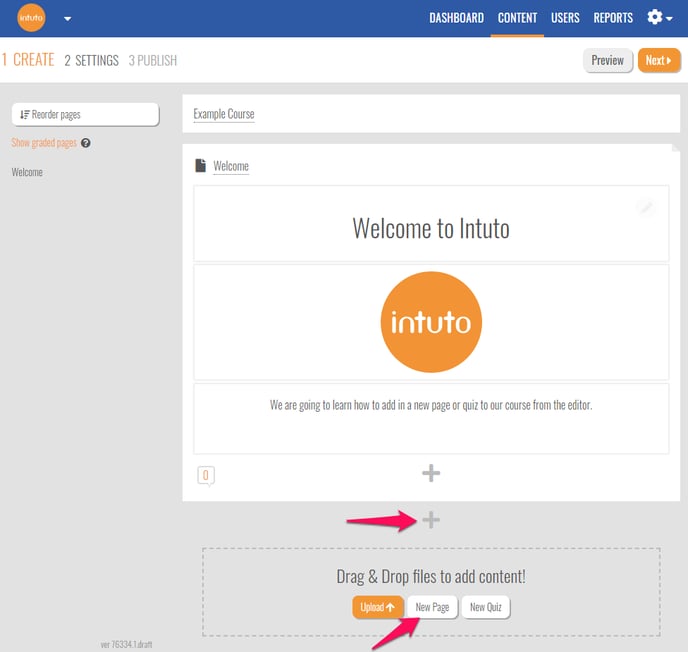 When you hover over the "+" icon, you will see a New Page and New Quiz button. Click these buttons to add a new blank page or quiz to your course.
Note: If you have the ClassMarker integration enabled on your site you will also see the button New ClassMarker Quiz here.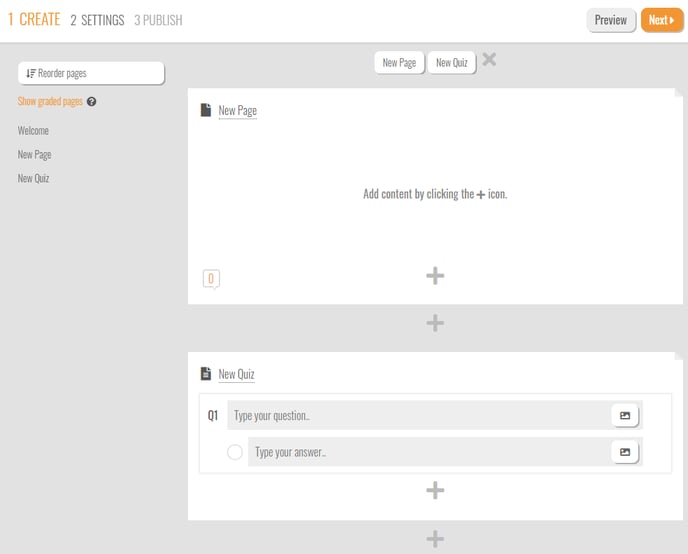 Rename your page or quiz by clicking and typing the title at the top of each white square.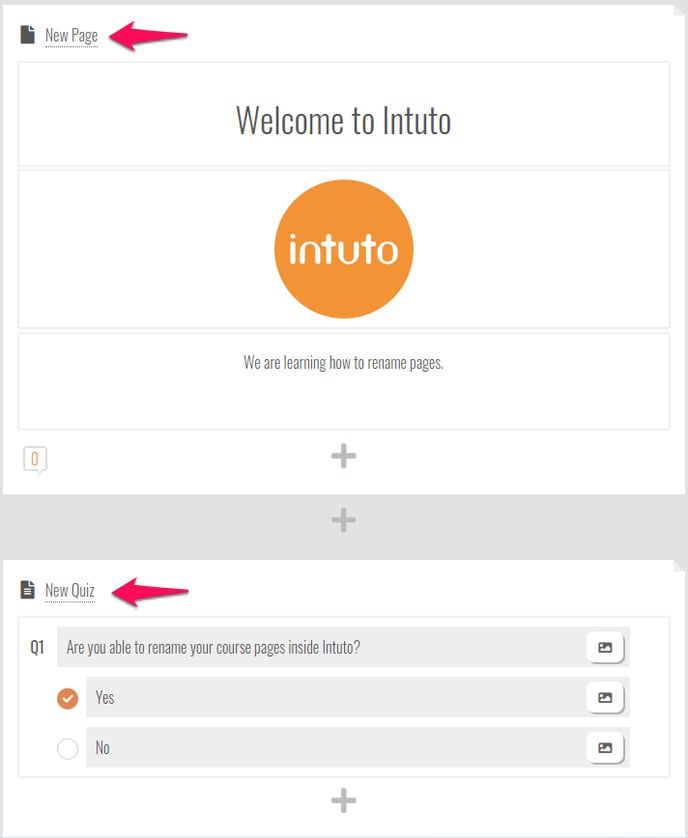 The new name will be reflected in the page list on the left hand side.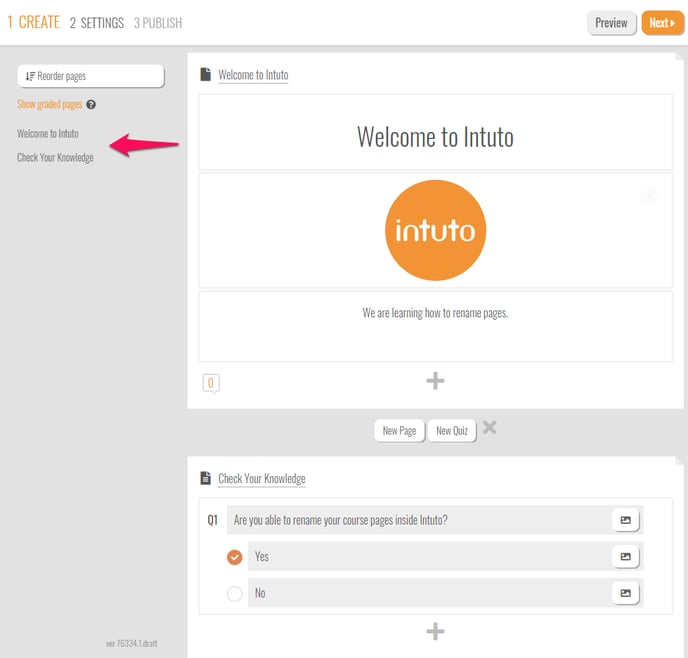 Once you have added your pages and quizzes, you can add your content:
Contact support@intuto.com for further information on creating courses.