Video can be included by embedding video from video sharing sites such as YouTube or Vimeo.
Steps for uploading/embedding video from YouTube are as follows:
STEP 1: In YouTube, click the 'Share' button below the video you want to embed.

STEP 2: Click 'Embed' to select the link.

STEP 3: The link will be highlighted in blue. Click 'Copy' to copy the link.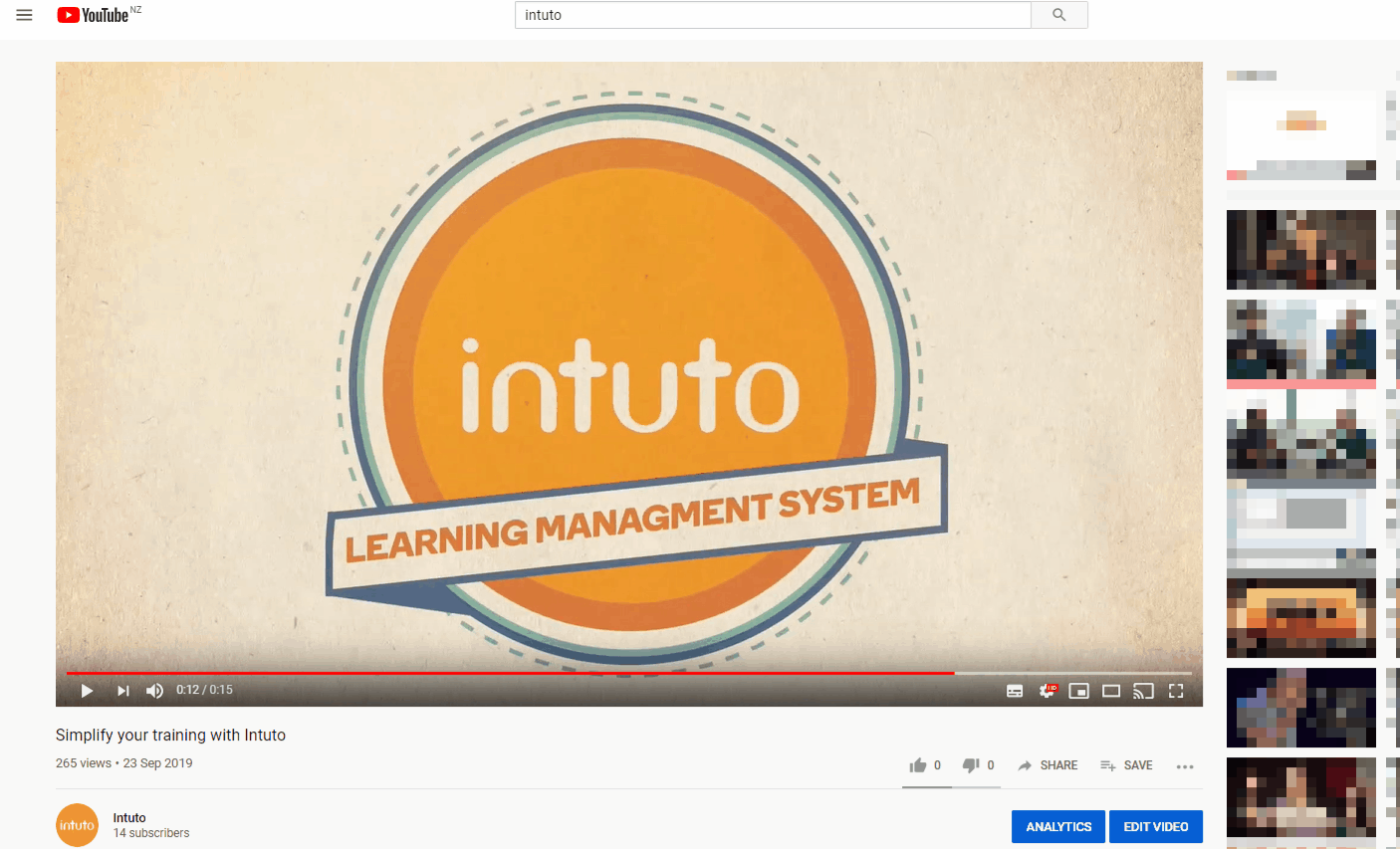 STEP 4: In Intuto in your content editor, hover over the + icon at the bottom of the page you want to add the video to and choose the 'Embed </>' option, click inside the box, then paste in the code.

STEP 5: Click 'Embed' to embed the code.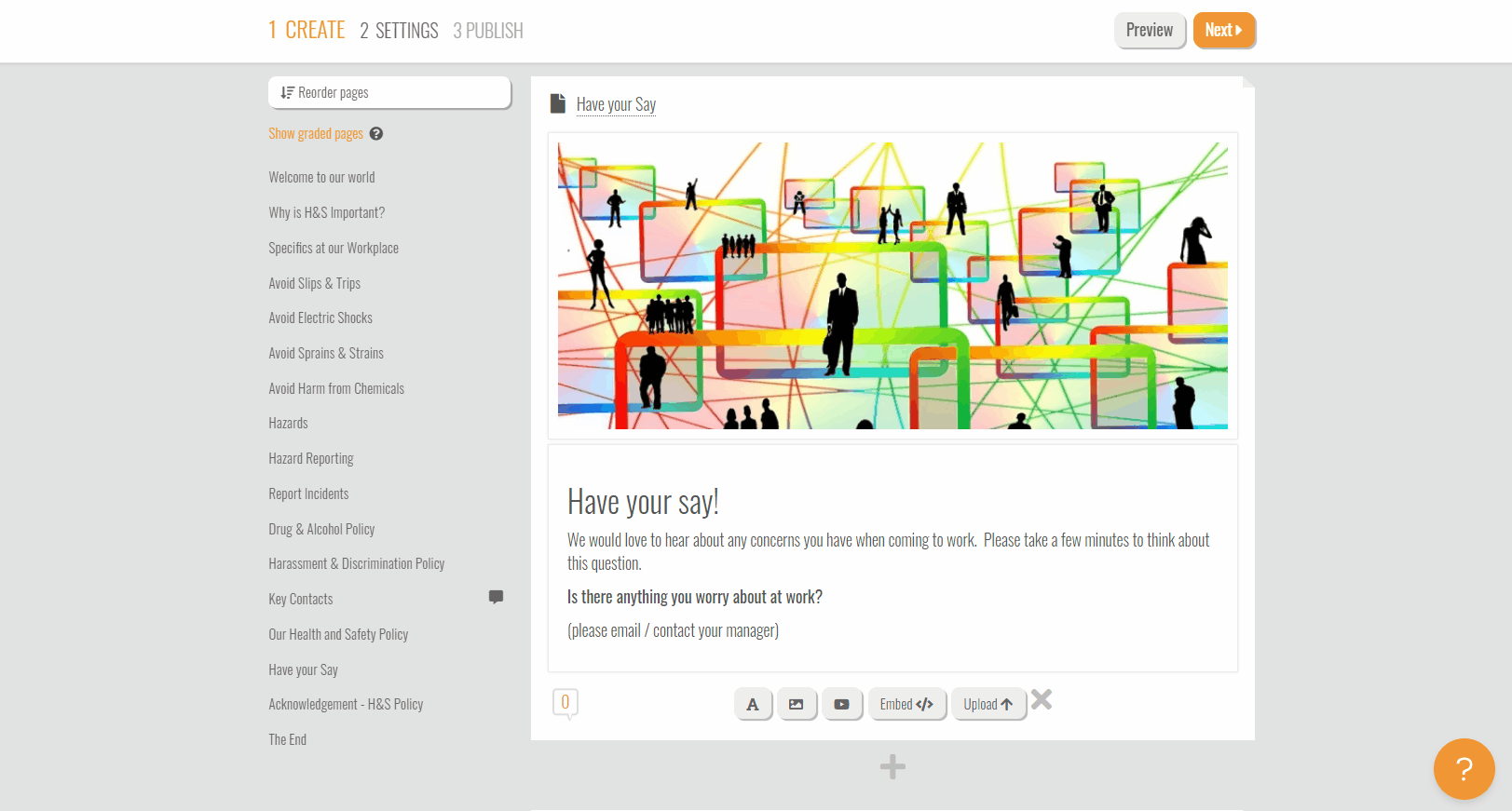 You have embedded a video!
See the demonstration below on how to find the embed code if you are using Vimeo.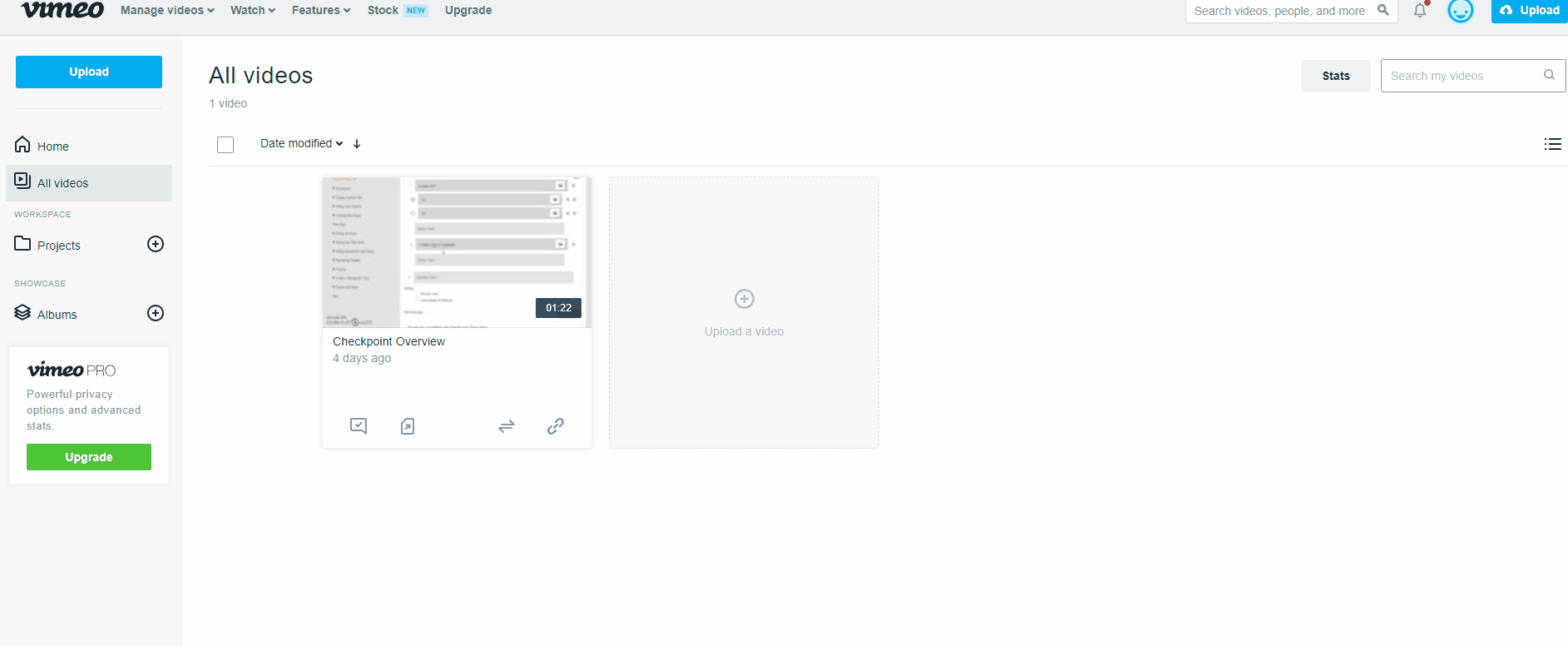 If you don't want to upload your content to YouTube or Vimeo you can use other tools to host the video.
Contact support@intuto.com for more information.