How do I upload files into Intuto?
You can add files such as Word documents, power points, spreadsheets and PDF's to your Intuto courses for Users to download.
To upload a file into a course just hover over the + icon on the desired page in the Course editor and click the Upload button.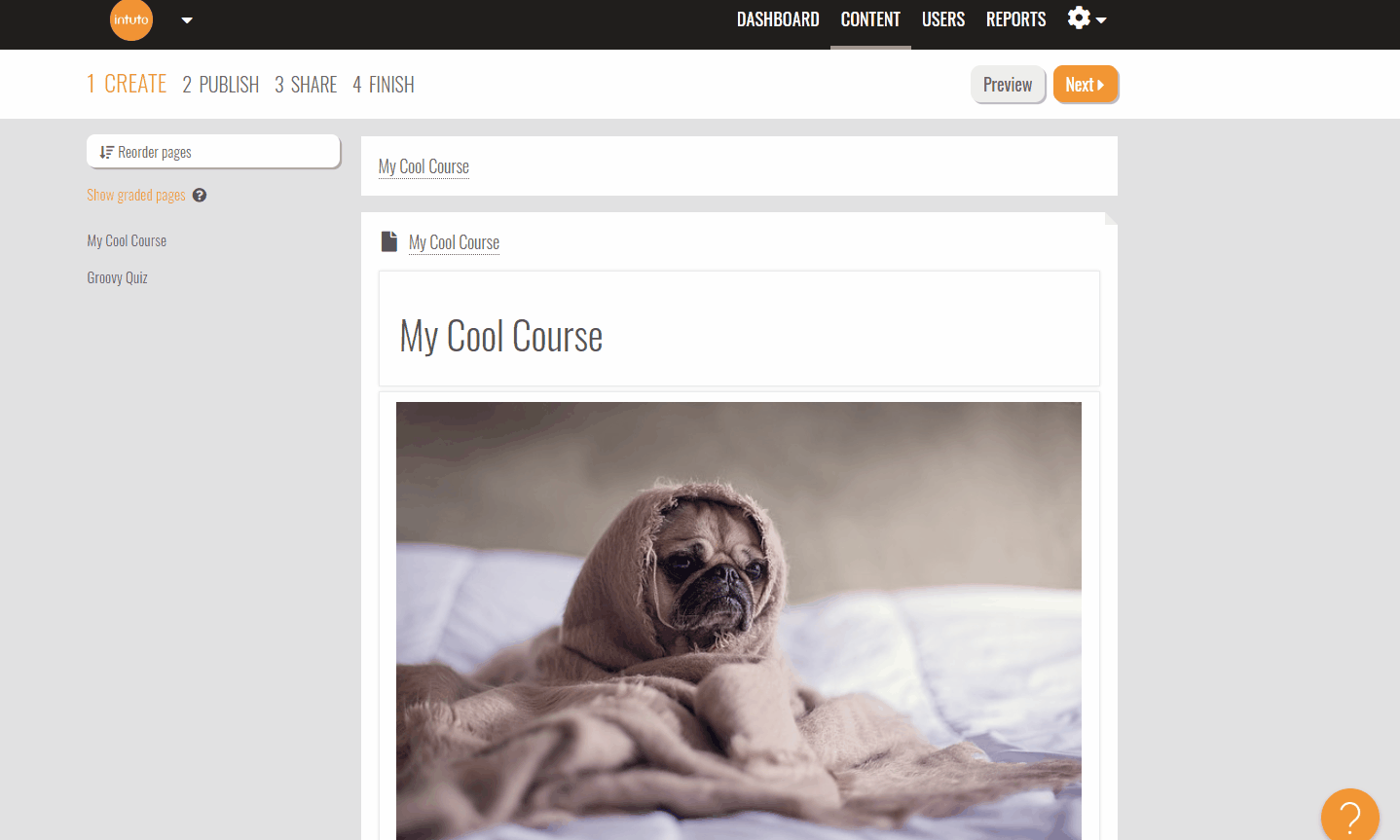 Your user will be able to download and open this once they get to this section of the course.
You should be able to upload any common file types such as XLS,PDF, DOC, CSV etc.
Please contact support@intuto.com if you are having issues.