You are able to share a course directly from your Content page by clicking the Share button next to a course.
When you click Share this will pop up on the screen: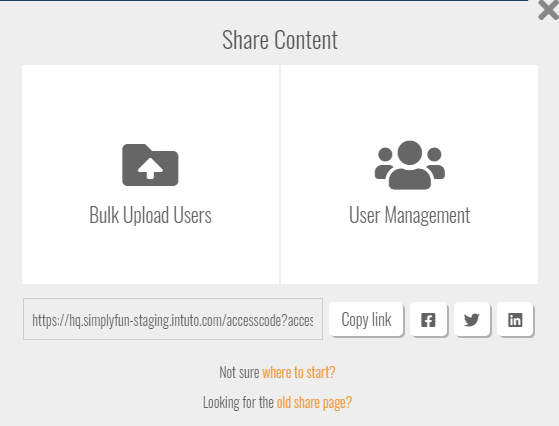 You can either Bulk Upload Users using an appropriate file which will automatically share this course with them, or you can click User Management and select existing Users manually.
User Management takes you straight to your Users Page where you can use Bulk Actions to add people into your course directly.
This Pop up also includes the option to share the course via a link which can be emailed to your users or put on a website. Simply copy the link by clicking Copy Link and place it in the email, or share it to Facebook, Twitter or Linkedin using the corresponding button.
If you prefer the old Share page or want to select existing individuals without using Bulk Actions then click 'Old Share Page' to access the traditional Share Page pictured below: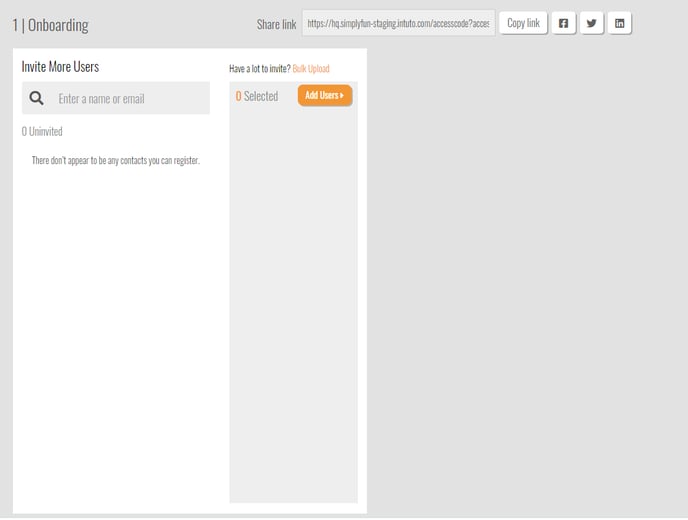 Contact support@intuto.com for more information