You can send reminder emails to users who have not completed their Courses, Collections or Campaigns.
Reminder emails can be important as a prompt for your users to complete their online learning, and can be edited to suit your specific company.
To send reminder emails you can:
Default Reminder Emails
Reminder emails will display the logo and colours selected in your Site and Branding Settings. Each email will also contain a login button to provide an easy way for your users to access their online learning.
Reminder email example: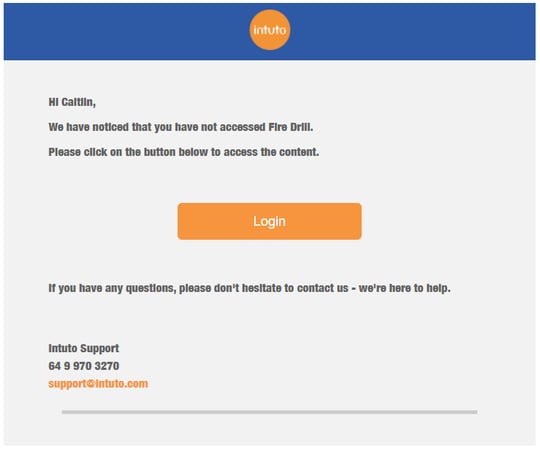 The text will vary depending on whether the reminder is for a Course, Collection or Campaign, and the status of the user (Invited/In Progress etc.)
To learn how to edit your default reminder emails click here.
Note: The ability to edit your default reminder emails will need to be turned on by an Intuto team member. Please contact us at support@intuto.com to request this feature.
Send Reminder Emails to Your Users
You can send reminder emails from your Course or Collection Report.
Go to your Reports page and select either the Course or Collection Report, then select the Course or Collection you want to send reminders for.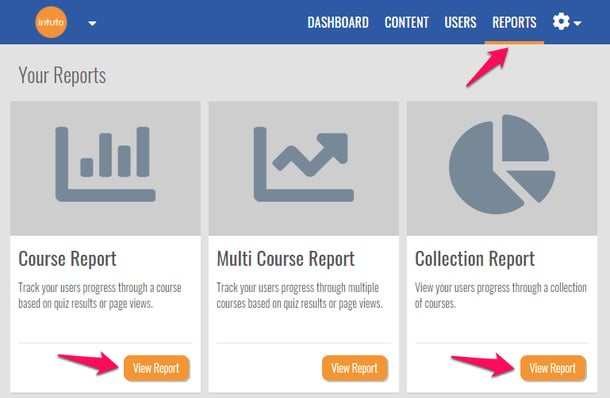 Reminders can be sent from the Participant summary. If a status is orange, users are sitting at that status and can be sent reminders.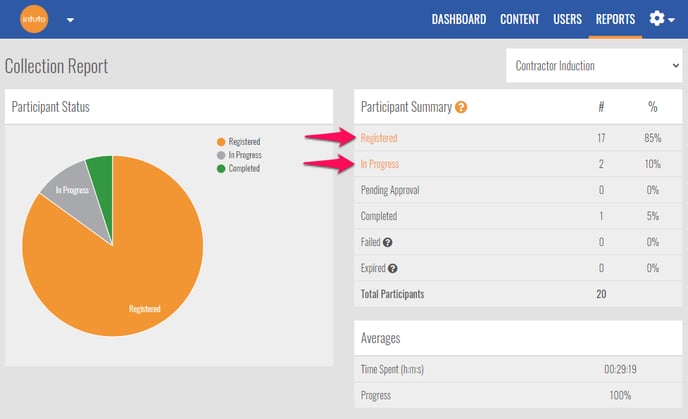 Click the orange status to see the Reminder Emails pop up. Use the tick at the top of the list to select/de-select all users in this status, or use the ticks next to each user to individually select/de-select users.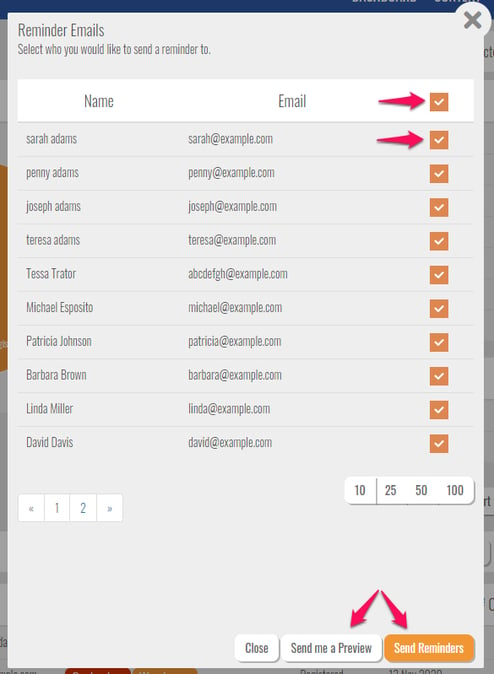 Click Close to go back to your Report or Send me a Preview to send yourself a copy of the reminder email (this will be sent to the email address associated with your Intuto account).
Once you are happy with your selection of users, click Send Reminders to send your reminder emails.
Note: Although Reports can be accessed on mobile devices, Reminder Emails can only be sent from a computer.
Contact us at support@intuto.com for help or more information about Reminder Emails.