A Course Report will show the progress of your users through one of your courses. This will be useful to identify who has and hasn't completed a specific course, as well as to send reminders to your users.
To track the progress of your users through a course you have created you can:
Access a Course Report
To view a Course Report click Report on a course from the content page, or go to Reports and click View Report on the Course Report section.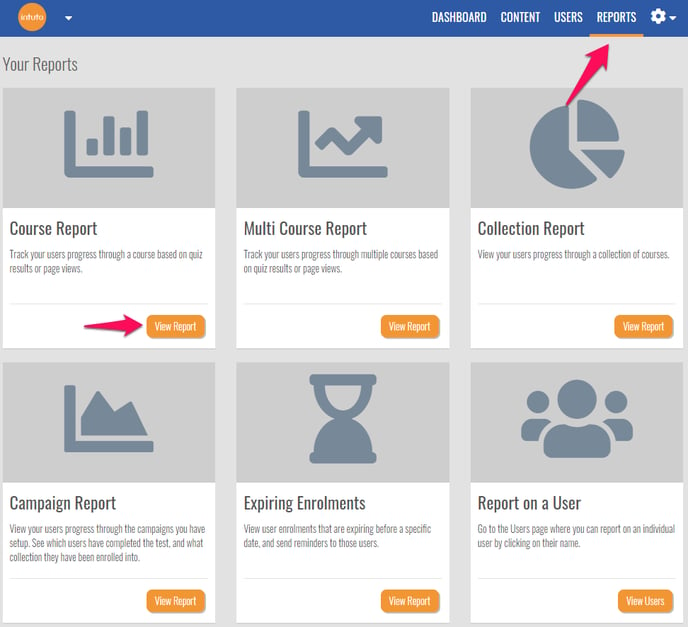 Then use the dropdown box to choose a course to report on.

Read the Data
You will see the Course Report for your selected course.
On the left hand side you will see a summary pie graph of your Participant Status.
On the right hand side you will see a Participant Summary, a numerical breakdown of your users at each status. You will also see the average time spent on this course, as well as the average progress percentage across all of the users that have started the course.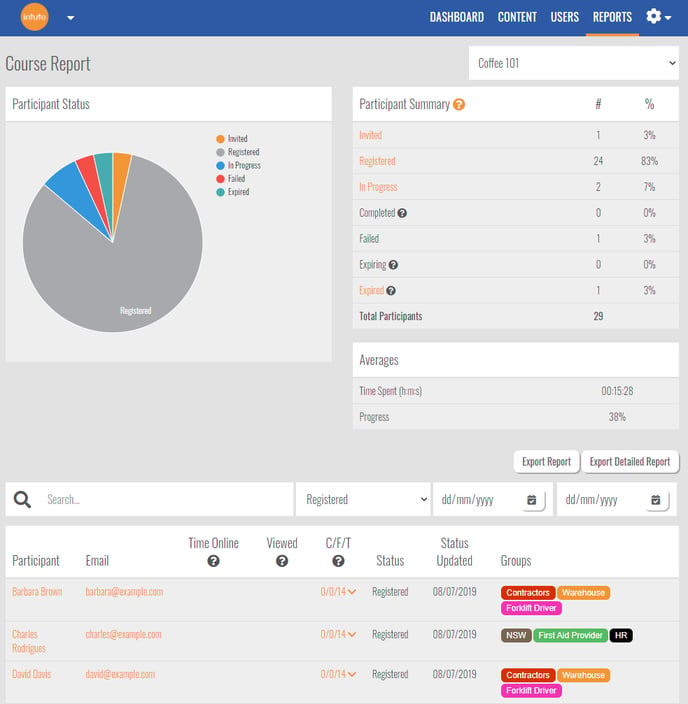 Below these sections you will see a list of all participants enrolled in the course and the following information:
The time the user has spent on the course
How many pages the user has viewed
How many pages have been completed and failed.
The status of each user
When the status was last updated
Any groups the user is in
You can filter this list by status and by date using the dropdown boxes above the list of users.
Click on the users name in the list to view their User Report. Learn more about User Reports here.
Sending Reminders
From the Participant Summary you can send reminder emails to your users. Select a status of user by clicking the orange status labels in the Participant Summary. Then you can select specific users in the popup or send the reminder email to everybody by ticking/unticking the box next to their details. Once you are happy with your selection click Send Reminders to send the emails. You can click Send me a Preview first if you want to see what these emails will look.
For more information about the Reminder Emails, click here.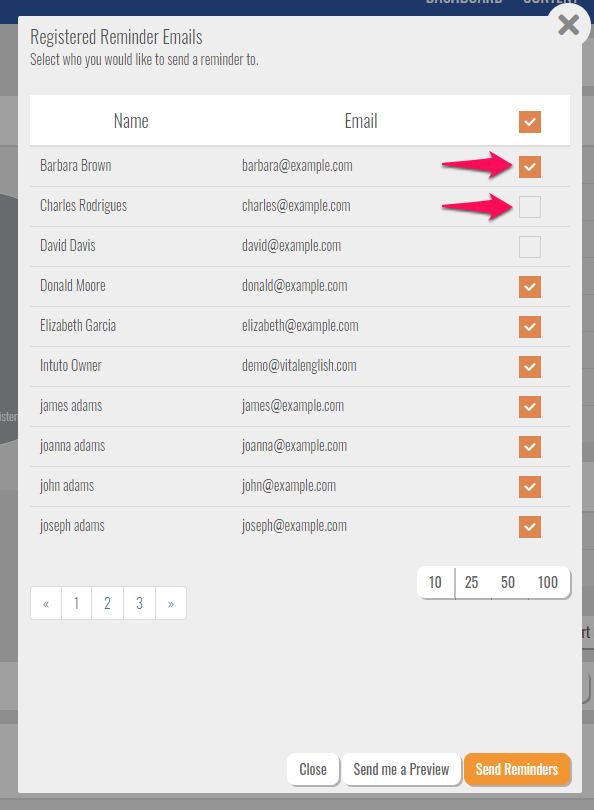 Export the Report
Click Export Report at any time to download an excel spreadsheet of the data shown on screen. Click Export Detailed Report to download an excel spreadsheet of the data on screen, including a page breakdown.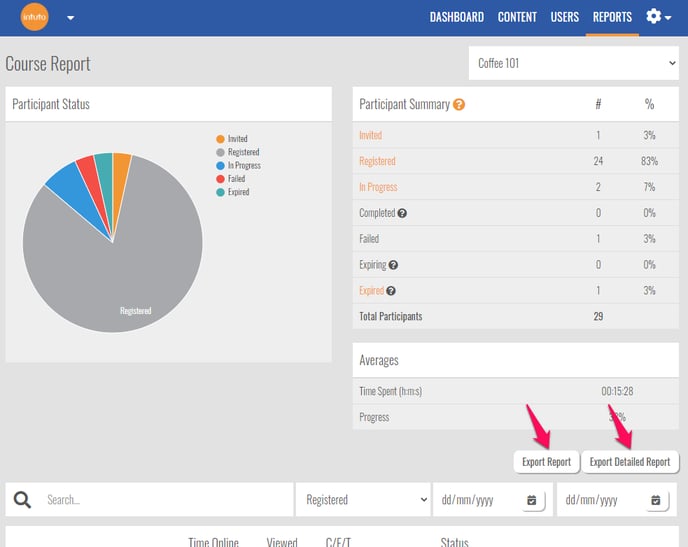 Note: Your exported report will reflect any search filters you have applied (name, status, date) so make sure these are correct.
Contact us at support@intuto.com for more help with Course Reports.