You can make your Intuto courses public if you want people to access the course without having to log in to Intuto.
Public courses can be a way for users to preview your content, or for users outside of your organisation to access your courses if you do not want to collect their data.
Public courses can not be tracked or reported on, and do not require a user to log in to Intuto. This means they are unable to be added to Collections, and therefore can't be associated with a certificate.
Creating a Public Course:
To create a Public Course, first create your course in the Course Editor as normal. You can learn more about creating courses here.
Once you are happy with the content and layout of your course, click Next in your course editor to go to your Course Settings page.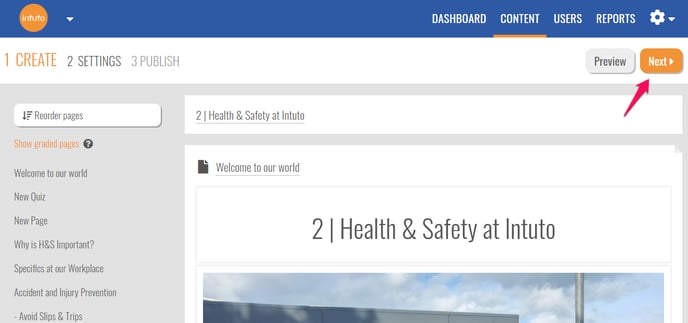 To make your course public you need to tick Create Shareable Link and then choose Public Link.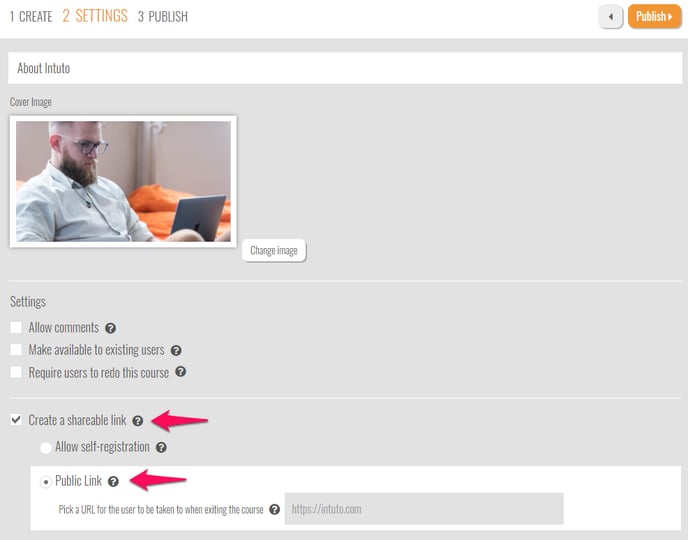 You can add a URL for users to be redirected to once they have finished the course. This can be your website, a landing page, or any other site you want the users to access after completing your course.
When you are satisfied with your settings, click Publish in the top right. To learn more about publishing a course, click here.
You can then Share your course using the share link that you have created. To access the share link, find the course on your Content page and click Share.

You will see the following pop up. Click Copy Link to copy the share link for the course, you can paste this link into an email, onto your website, into a social media post etc. for the public to access.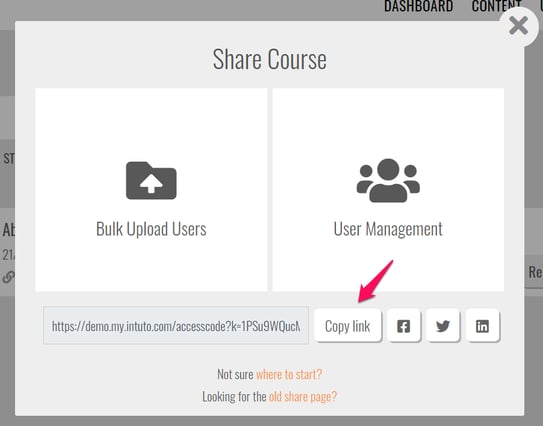 If you have any questions about Public Courses, please contact us at support@intuto.com.