Use this method if you have an existing Course Collection and want to add one of more users to that collection.
1. Click on 'Users' from the top menu to go to the User Management page.
2. Select all the users you want to enrol by clicking the box next to their name in order to tick them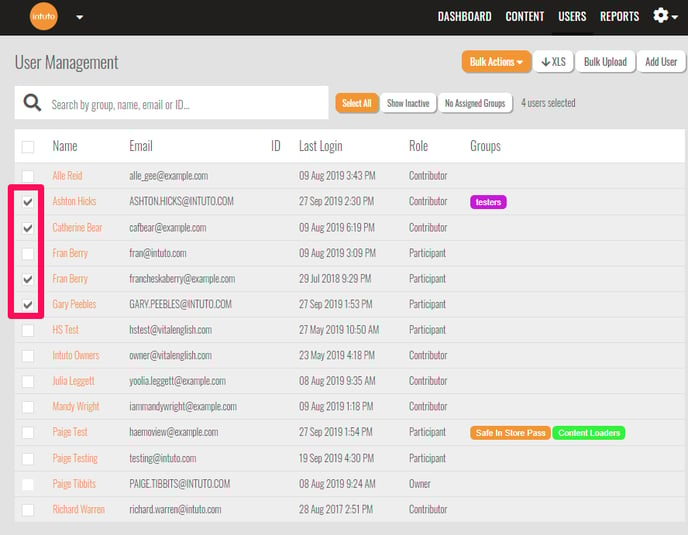 3. Click 'Bulk Actions'.
4. Click 'Register _ users into Course/Collection'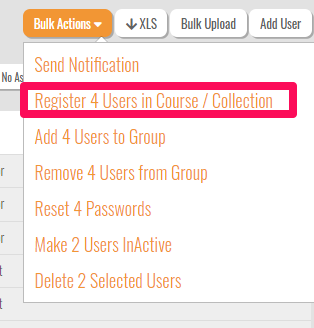 5. Add the course/collections you would like them to be enrolled into and then click Submit. They will then be enrolled. You can also choose to send an email to the user about this new enrolment or not.
Contact us at support@intuto.com for help or more information.