To create a Certificate for a Collection that automatically renews after a specific time period, first adjust the 'Registration Renewal' settings on the courses that you'd like users to redo within the collection. This can be done on the course's publish page.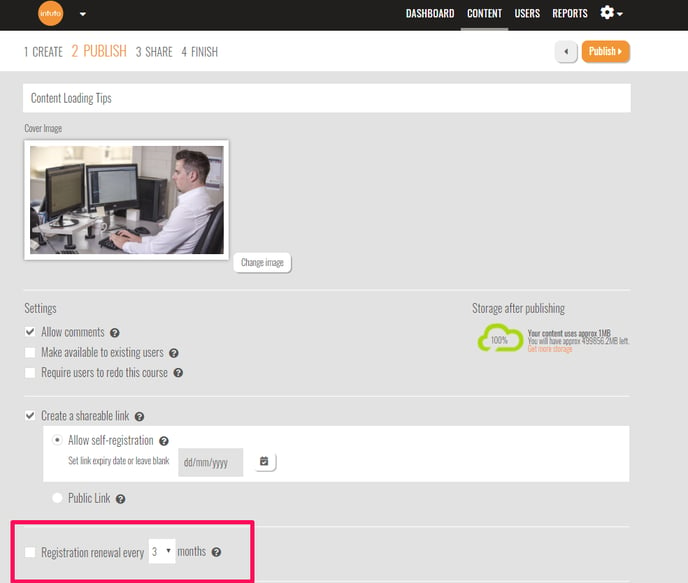 Then go to Site Settings, then Collections to edit your certificate for the collection or to create a new one.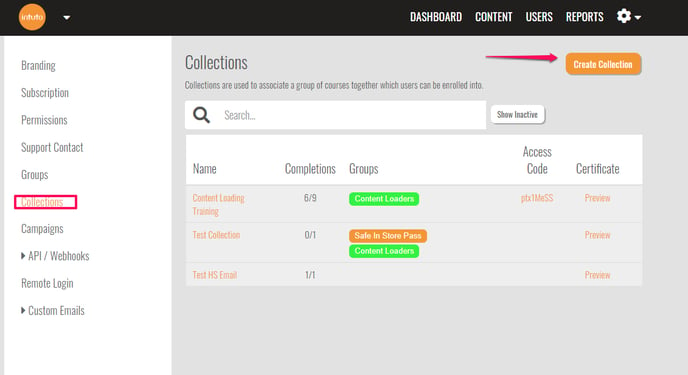 Click on the pencil icon that appears on the right side of the Collection and select Edit from the menu that appears.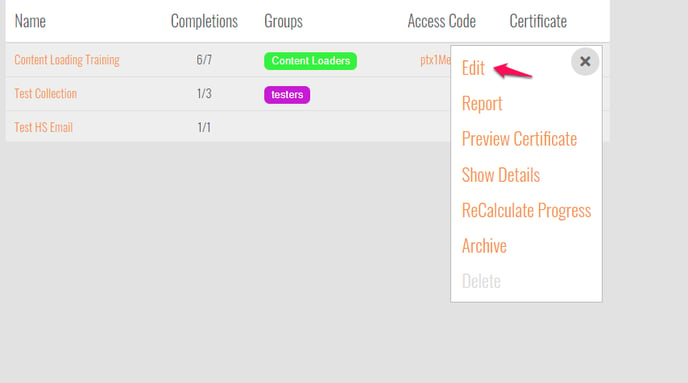 From the Collections Editor, click Edit to alter an existing Certificate or Add Certificate to create one if none exists.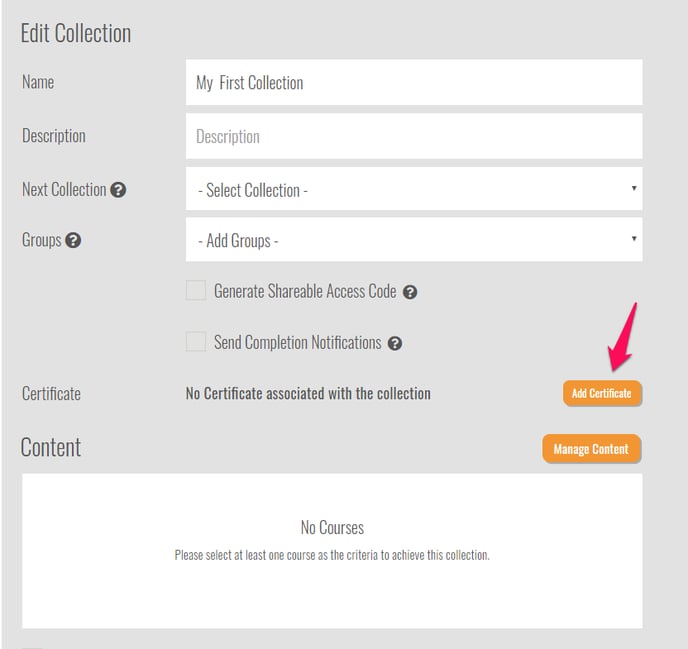 In the Certificate Editor, tick the box beside Enable an expiry date. Then choose the Expiry period to match the course renewal period for expiring courses in the collection.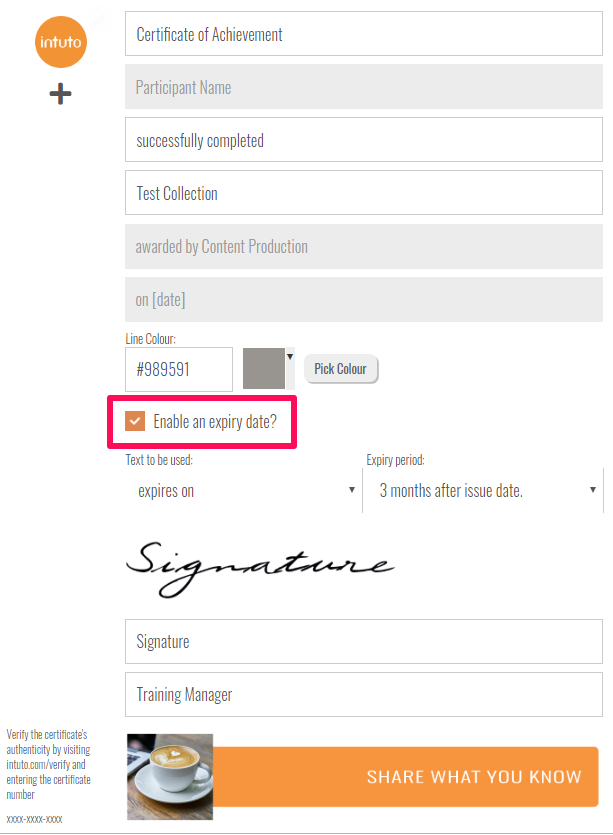 Contact us at support@intuto.com for help or more information.