You can set your certificates to expire after a certain time. This can be useful for compliance assessments that need to be revisited on a regular basis.
To set up a certificate that expires, you first need to edit the courses that a user would need to redo when renewing the certificate. Go to the course settings and choose your registration renewal period (3 months - 48 months). This is the amount of time you want your users to have the valid certificate for before they need to redo the courses. Learn more about the course settings here.
Once you have updated your courses, you can then update your collection and certificate. If you have an existing collection, you can edit the certificate by following the steps below. To learn how to create a new collection click here.
Updating your certificate
Go to Site Settings, then Collections. Click the pencil icon to the right of the collection you want to edit the certificate of.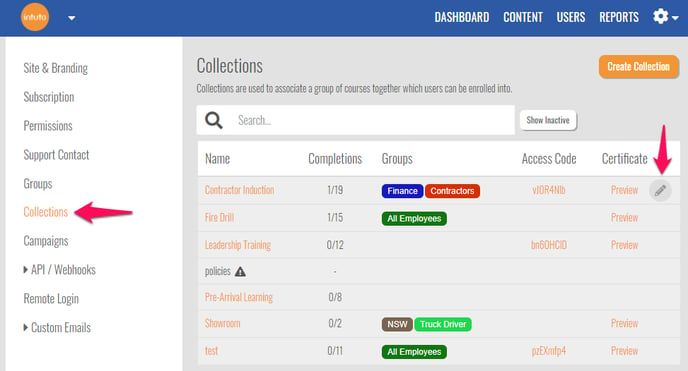 Select Edit from the menu that appears.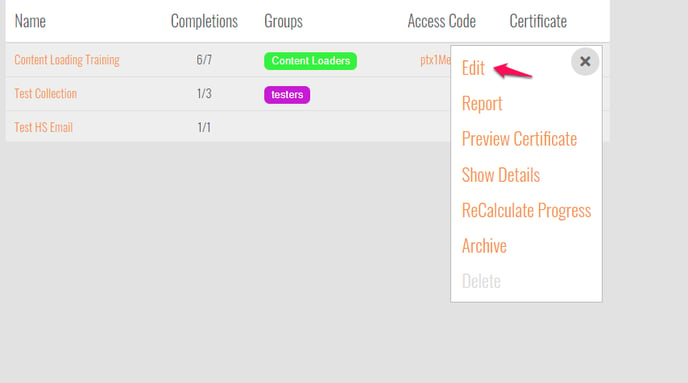 In the Collections Editor, click Edit to alter an existing Certificate or Add Certificate to add a new one.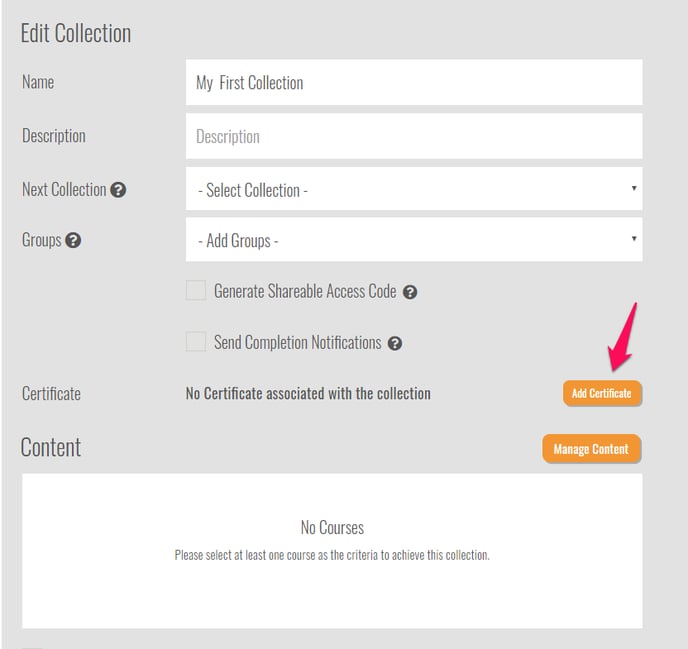 In the Certificate Editor, tick the box beside Enable an expiry date. Then choose the Expiry period to match the registration renewal period for the courses in the collection.
Note: The course and certificate need to have the same expiry/renewal period.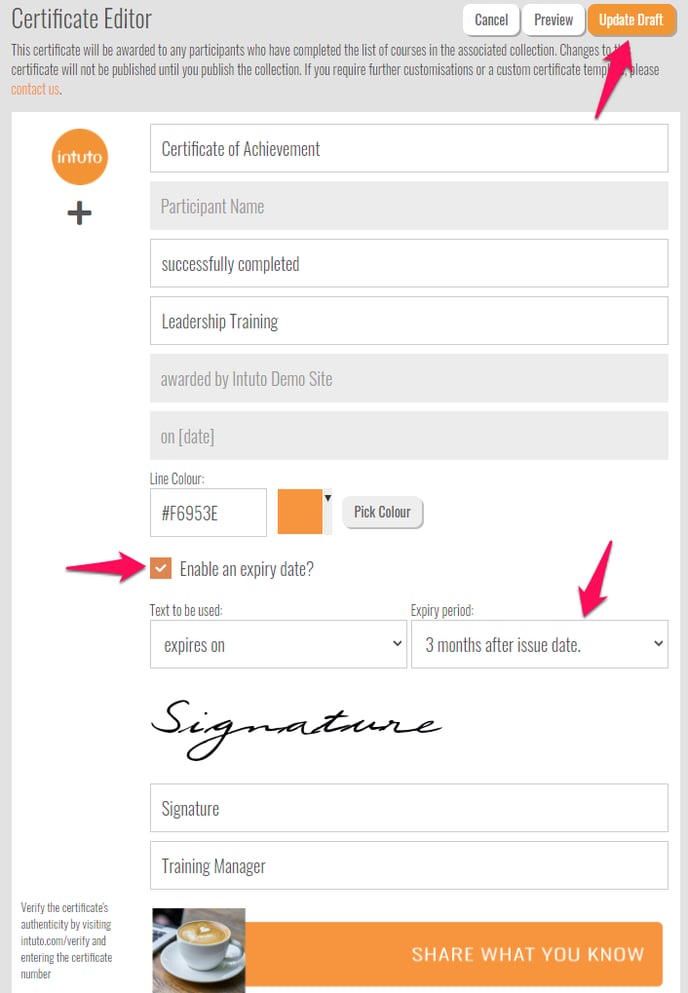 Make sure you click Update Draft to save your changes.
This will take you back to the collection editor where you can update other settings as needed. Once you are ready, click Publish Changes to update your collection.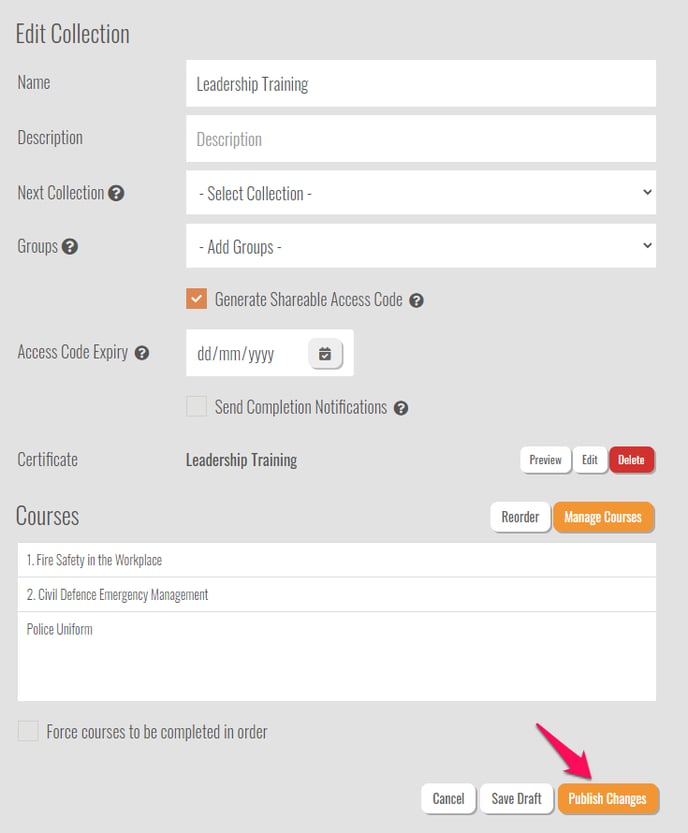 Updating a certificate and publishing the changes to a collection will not affect users who have already completed the collection, only those registered or in progress.
Contact us at support@intuto.com for more help with this process.