Certificates can be added to collections to acknowledge achievement.
Certificates can be added to Collections (a collection of one or more courses) and issued either automatically when a user completes the collection, or manually when an administrator releases the certificate after a user has completed a collection (useful when a program has both an online and practical component).
To make a certificate, click on the cog on the top right of the page and click on 'Settings'.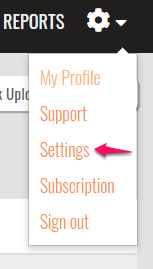 Select Collections from the left-hand menu to go to the Collections page.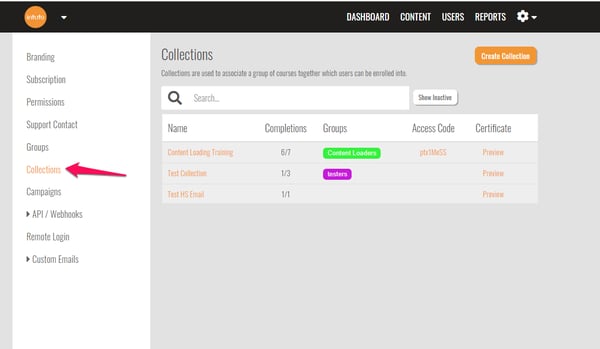 You can either create a new collection to add a certificate to by selecting 'Create Collection'.
Or you can hover your mouse over the collection you want to add a certificate to, click the pencil icon that will appear on the right hand side of the collection, then click 'Edit'.
Note: If you add a certificate to an existing collection any users who have completed the collection prior to the certificate being added will not receive the certificate. If you want these users to receive the certificate we suggest creating a new collection from scratch.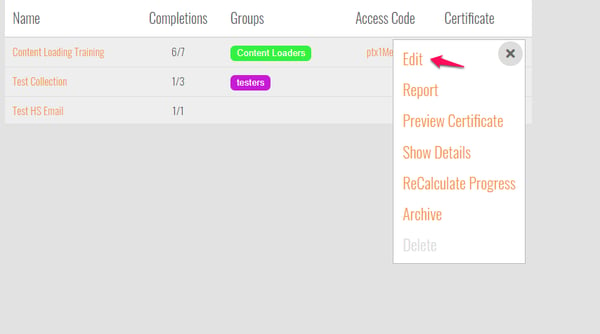 In the Collection editor, click 'Add Certificate'. The certificate will share the same name as the collection originally but you can alter this in the certificate editor.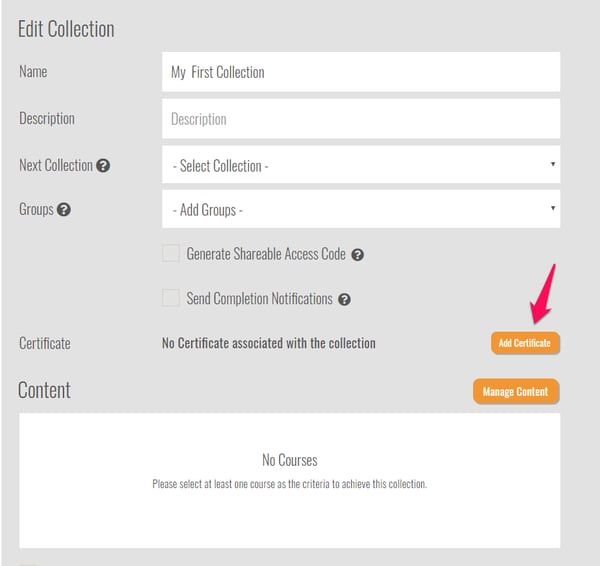 In the certificate editor you can edit the images displayed and the white text fields. The grey text fields are automatically generated by Intuto and cannot be edited. Learn more about the certificate editor here.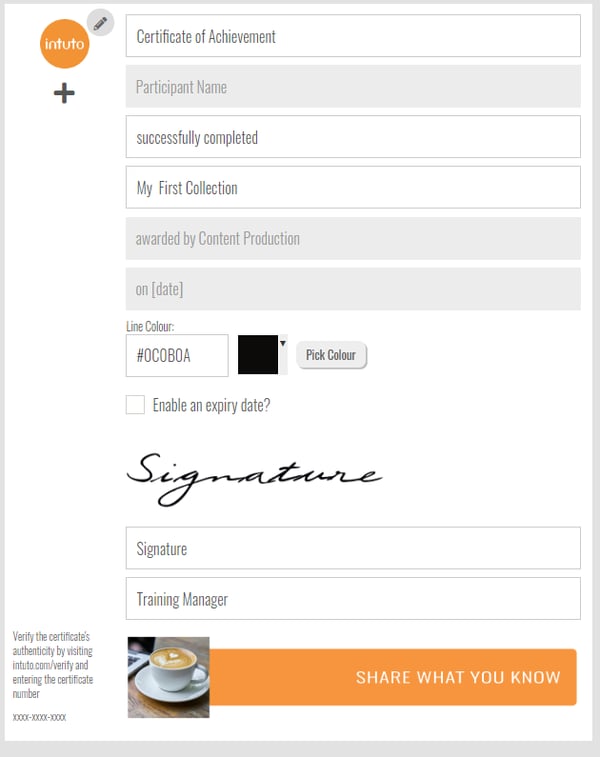 Below the certificate editor you will see Additional Settings. Here you can decide whether you would like the certificate to be manually issued, meaning that users who complete the collection will sit in a 'Pending Approval' status until an administrator releases their certificate from the collection or user report.
There is also an option to send out an email when a user completes the certificate. This will automatically attach a PDF of the certificate to the email.

One you are happy with your certificate and the way it will be issued, scroll back up to the top of the page and select 'Update Draft' to save the settings. This will take you back to your collection editor to continue editing your collection.