You can send reminders in Intuto to users who have not completed their courses or collections.
To send reminders for a course or collection you will need to go into the report for it.
To access a report go to your Reports page and select either a course or collection report.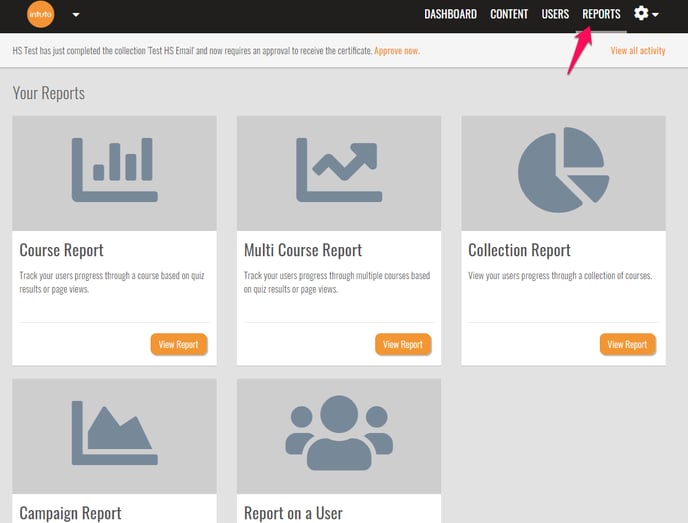 Then select the appropriate course.

For more information on these reports click here.
In the course or collection report, under the Participant Summary heading there is a count of users grouped by their status. You can click on any of the orange status links to send reminders to all users with that status.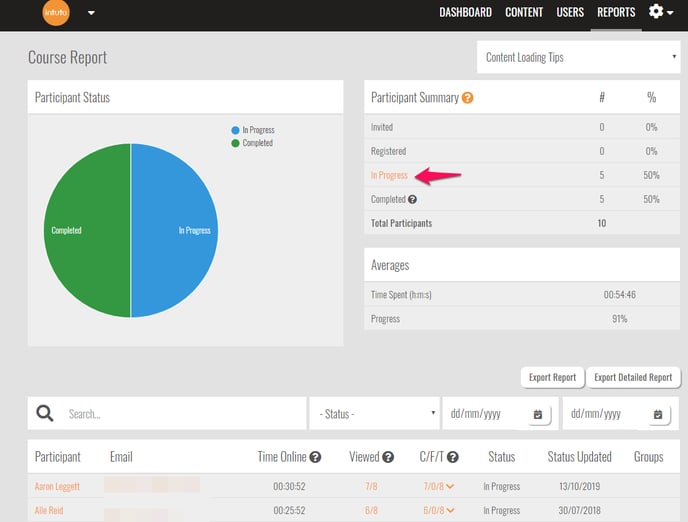 It is possible from here to review the list of users before sending (and to deselect any that shouldn't not be emailed).
Click on the 'Send me a Preview' to see what the reminder email will look like. You will be sent the same email as the people in the list will receive. The default text is shown HERE. These emails can be customised for your site, so if you would like to update the text in the email please let us know.
Note: Although reports can be viewed on tablets and smart phones, reminders cannot be sent from these devices. To do this, the Intuto site must be accessed on a computer.
Click here to find out how to access all types of reports within Intuto.
Contact us at support@intuto.com for help or more information.