To copy or rename a course, you need to:
1. Go to the Content page from the top menu.
2. Move your mouse over the course you want to copy or rename and you will see the edit pencil icon appear in the top right corner of the course box.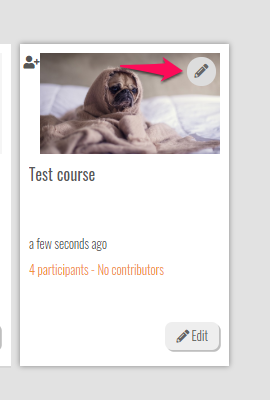 3. Click on 'Edit Name' or 'Copy' from the menu that appears.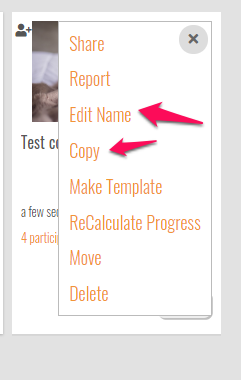 4. Now you can modify the course name or description or rename your copied course and submit your request.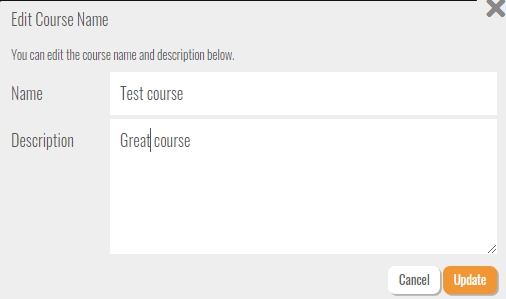 If you are copying a course, you can change the name of the course before you copy it.
Don't forget that if you accidentally skip past this you can edit the name on the copied course later using the above method.

Your course will then be copied and put into your site as a draft