How do I enrol users into consecutive collections?
You can enrol Users into specific Course Collections after completion of a previous one.
Once your Site has more than one Collection available, you will see the Next Collection option in the Collection Editor.
Choose the Collection that you would like to follow the one you are editing from the drop-down menu.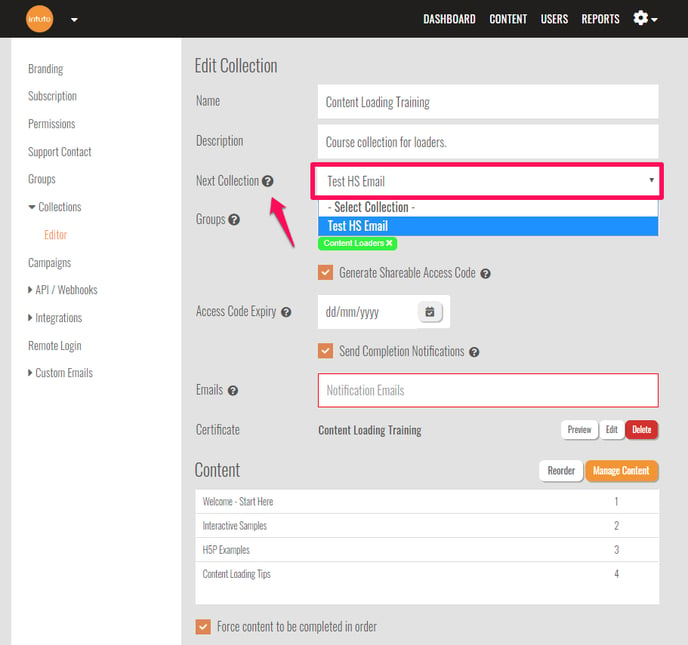 An enrolled User will be automatically enrolled in the specified Collection when they have completed the first one.
Contact us at support@intuto.com for help or more information.