You are able to go into your account and download your certificate if this was previously missed.
To access your previously earned certificates just log into your account and go to My Profile. You can access this by clicking the cog on the top right corner of the screen.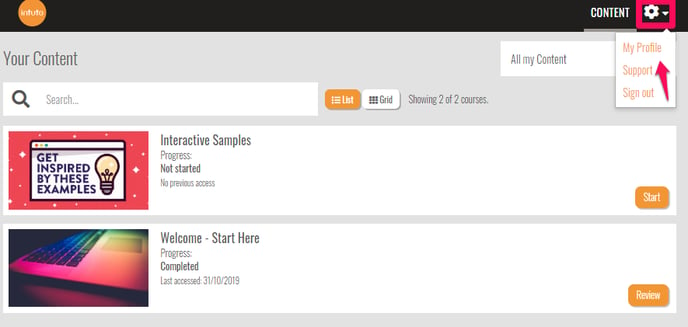 Once inside your profile go to My Certificates on the left hand side.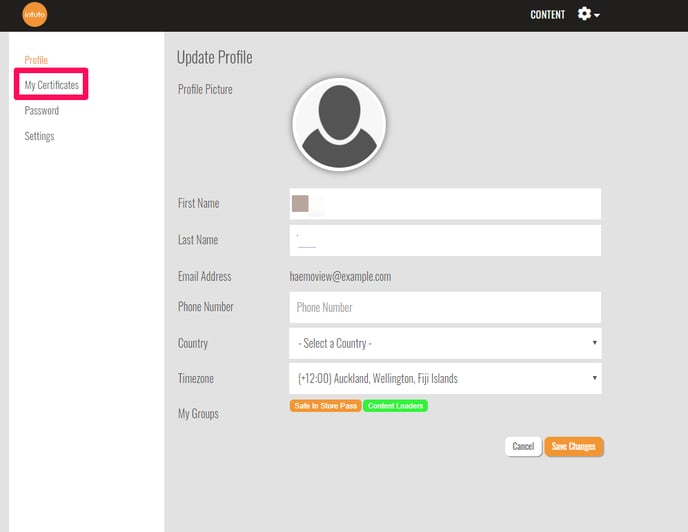 You will see your completed certificates here which you can download.

Click the

button to download this.
if you have not earned a certificate yet then you will not be able to download anything but will still see what you are enrolled into.
You will need to go back and make sure that you have completed all your enrolments.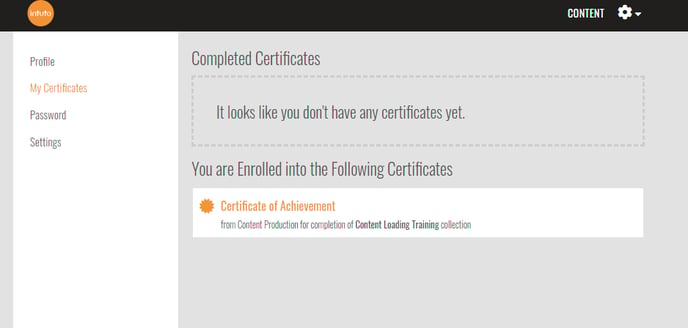 Contact support@intuto.com for more information