You can copy a course from the content page. Copying a course will be useful if you want to create multiple courses with the same layout, or similar courses with only minor changes.
To copy a course on the Content page, you need to be in the Courses view. Once in the Courses view you need to click the three dots to the right of your course name.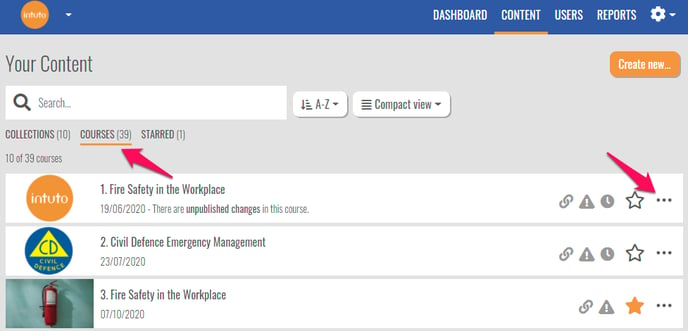 This will bring up a list of options, click Copy.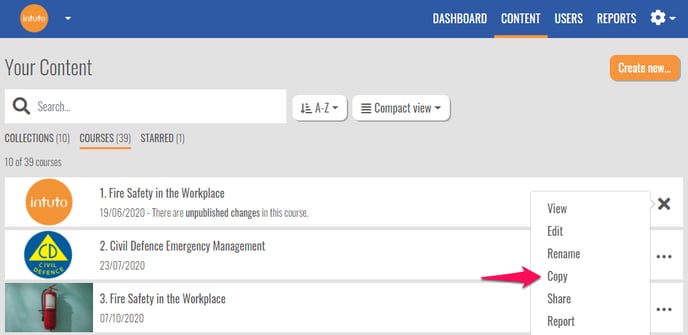 You will then see a pop up advising you of the course name and asking if you would like to continue, click Copy Course.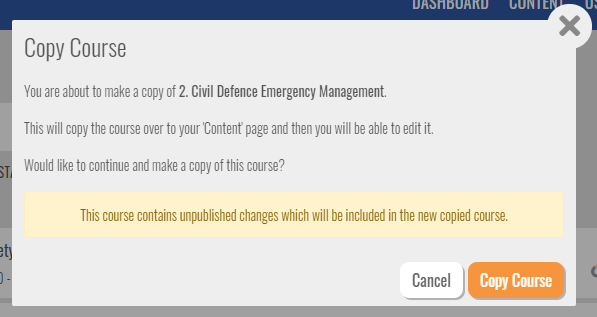 This will take you into the course editor where you can rename and make any changes to the copy. You can then update the settings and publish the course as normal. Learn more about editing a course
here.