Support Contact Settings
You can change your Intuto Site's Support Contact settings in Site Settings.
Once changed, the signature and email address at the bottom of your site's emails sent via Intuto will display as the new Contact Name and Email Address.
All emails will still come from support@intuto.com but the ReplyTo email address will be the one you update it to.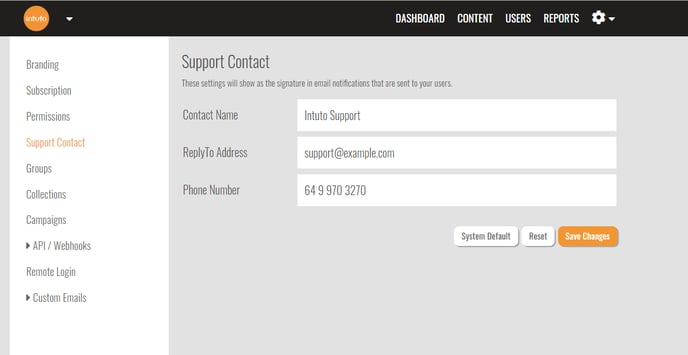 Contact us at support@intuto.com for help or more information.