You can also see as a User if you are enrolled in a collection and all the courses that you need to complete for it.
When logged in as a User you will be directed straight to the Content page where you will only see the first course in a collection if you have not completed it yet.

Alternatively if you have completed part of the collection you will see the course that you are currently up to along with the previously completed ones.
You will also be able to see the contents of the whole collection that you need to finish by clicking the drop down box on the top right (where it says All My Content), then selecting the collection name.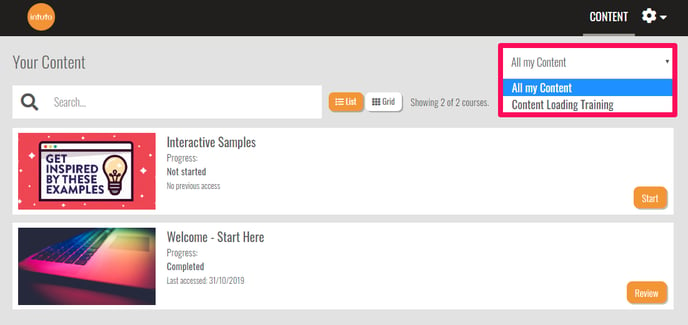 This will then show them all the courses in the collection.
However you will still not be able to access these until you have completed all the preceding modules. All courses that are lined up after completing your current module will be marked as Not Yet Accessible.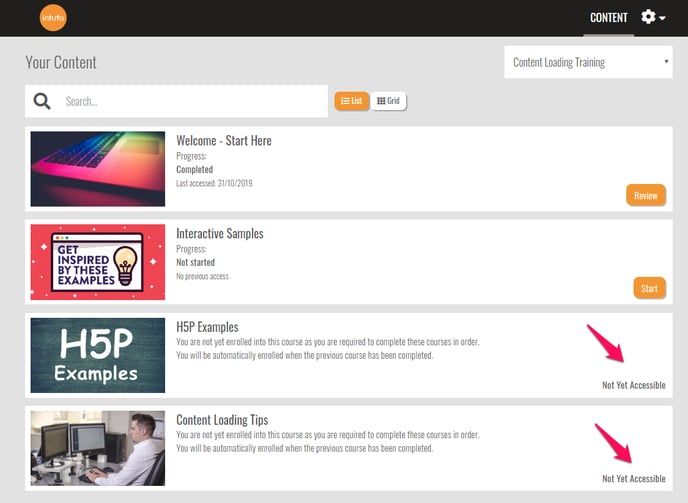 You will also be able to click Resume if part way through a course or Start if you have not accessed the current course yet from this page.
Contact support@intuto.com if you need more help