You can reset a users password either individually or for multiple Users with Bulk Actions.
To reset a single users password, go to the Users page and search for them. then click the pencil icon next to their name.
Then click Reset Password. This menu will pop up.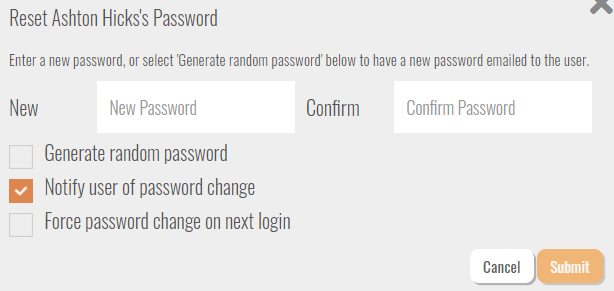 You can either generate a random password or you can choose to not tick this and create one yourself (useful if they have a hard time remembering login details). You can also choose whether to notify the person that their password has changed through an email or not.
Click here to find out how to use Bulk Actions to reset multiple User's passwords at once as well as other functions.
Contact support@intuto.com if you need more help.