You can reorder either whole pages in a course or elements within a course (images, text boxes etc.)
To reorder pages when editing a course click on the pencil icon at the top of the chosen page of your course.
Then click Reorder.

You can then reorder elements withing that page. In the example below it is just a video (Embedded YouTube video) and a Text item. Click and drag the three horizontal lines on the right of each element to shuffle it around.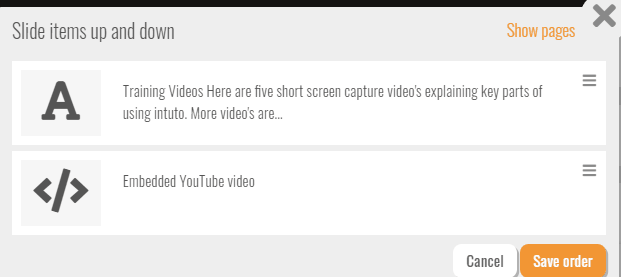 Click Save Order once you are done.
To reorder pages within the course click the Orange Show Pages link in the top right corner of the Reorder menu.
Click the link again (which will now say Show Items on Page) to go back to reordering individual elements.
Contact support@intuto.com for more information