Notifications
A Notification is a way to send a short message (via email) through the Intuto system.
1. From the Users page, select the Users you wish to send a message to, then click Bulk Actions
2. Select 'Send Notification'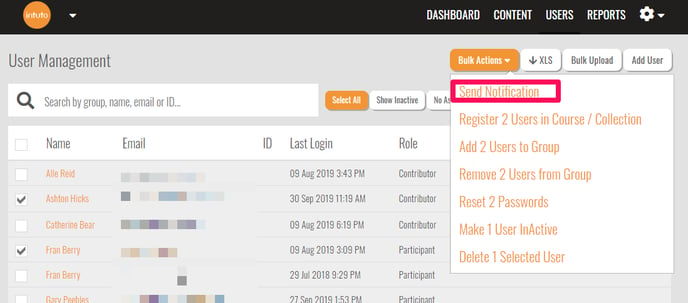 3. Enter a short message (limited to 1000 characters), tick the 'Send email to users' box and click 'Send'. If you don't tick the box, your message will only be seen by a User when they login to their Intuto account. It will appear on their activity list.
Contact us at support@intuto.com for help or more information.