A notification is a way to send a short message to your users from Intuto.
From the Users page, select the users you want to send a message to with the check boxes to the left of their details.
Up the top of the Users page select Bulk Actions then the option Send Notification.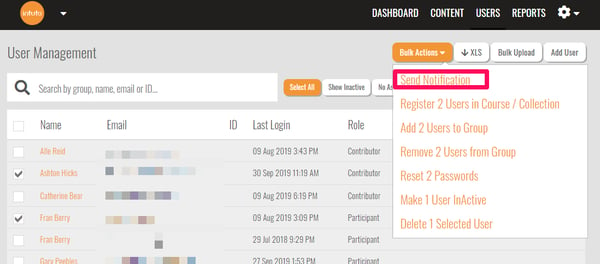 In the pop up enter a short message (limited to 600 characters) and click Send.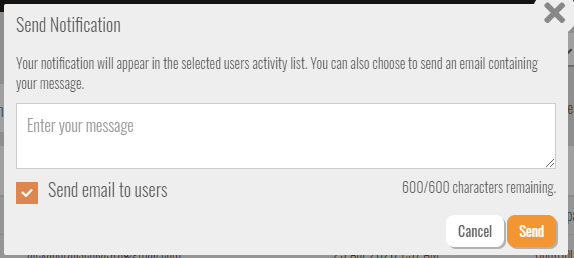 The tick box Send email to users is selected by default, the email that a user will receive from this will look similar to below.
Note: the blurred out text below will display your name and email address in case the user has any questions for you about your message.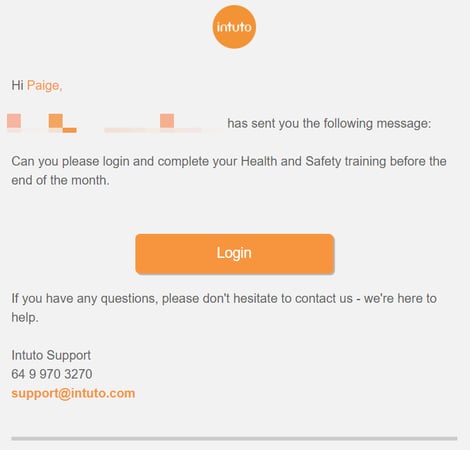 Once a user logs into their account they will see the notification on the top of their screen as seen below.

If they click on View all activity they will see all of the notifications they have received.

Contact us at support@intuto.com for help or more information.