How to delete users from a course
To delete a User from a Course:
1. Go to the Share Page of that course. You will see a list of Current Users. Enter a name or email to search for a User or scroll down. Tick the box(es) next to the User(s) that you want to remove course access to.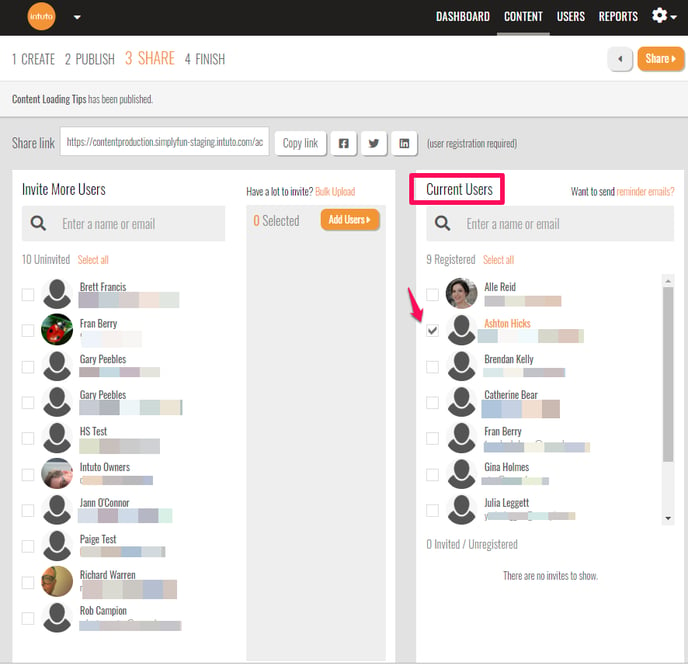 2. Click on the pencil icon.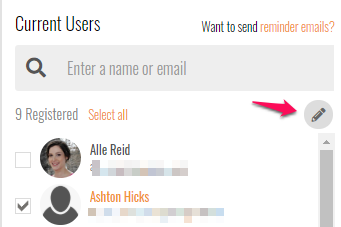 3. Click Remove # Selected Users.
4. Click Remove Users if you are sure of your decision.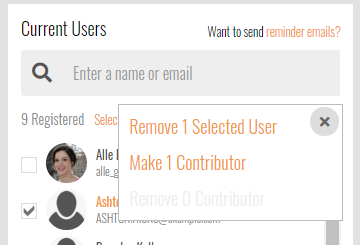 Contact us at support@intuto.com for help or more information.