Images can be added to your Start Message, Finish Message, Pass/Fail Messages, to Question Specific Feedback and/or Questions or Answers.
Note: Before adding an image to any question or answer, you must first add text to that element.
To add an image to any part of a quiz just click the picture icon on the question or any of the answers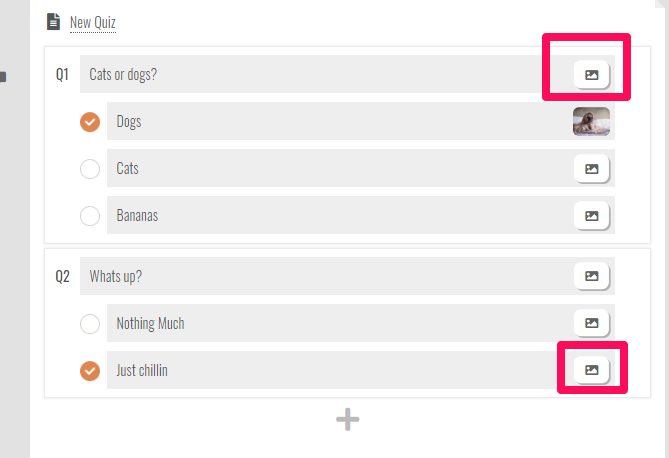 To add images to your Start, Pass and Fail messages, you will need to click the pencil icon at the Quiz itself.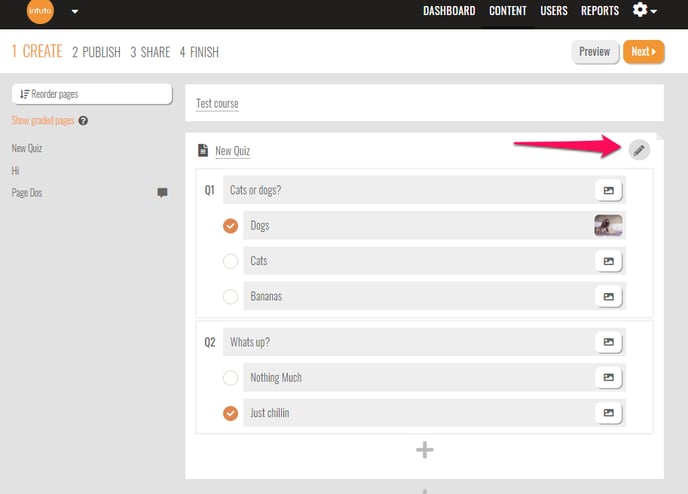 Then click Quiz Settings. The following box should then pop up.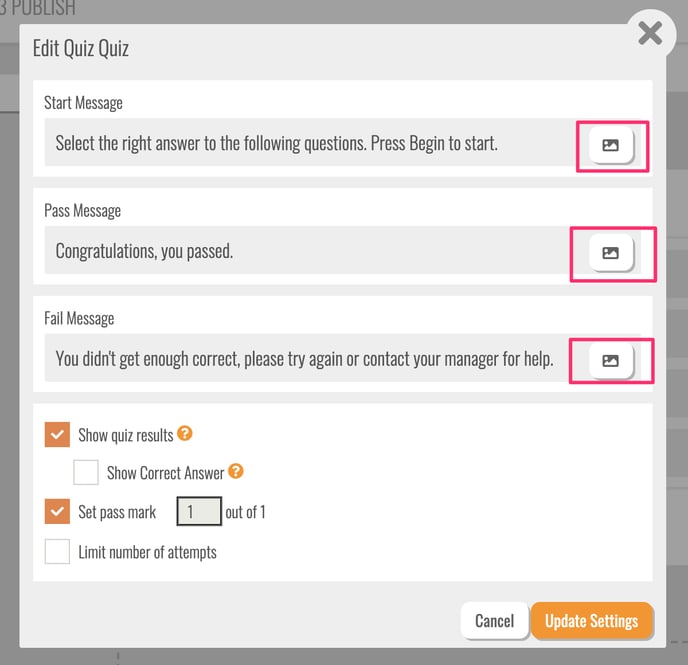 You can add images for the start message, pass message and fail message by clicking on the picture icon.
To remove an image in a Quiz, click on the image directly. A red X should appear.

Just click the picture to delete it.
Question Feedback Images
You can also add images to specific quiz question feedback. To do this, click on the pencil icon next to the question you would like to include the image.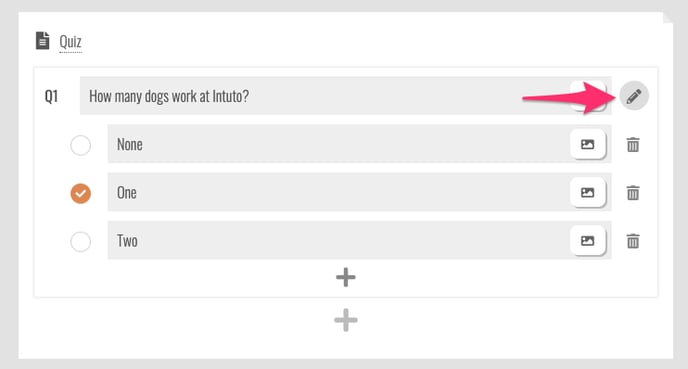 Click on the Edit Feedback option for more feedback settings.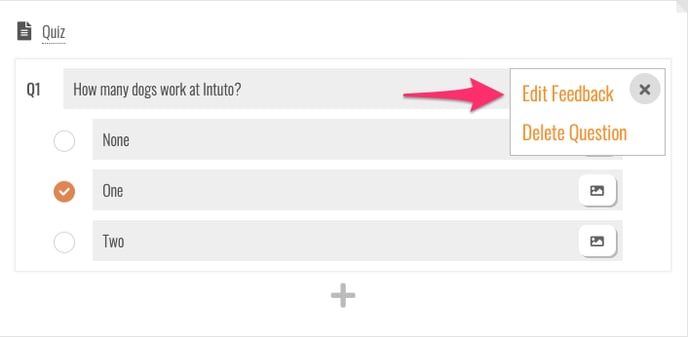 You can add images for both correct and incorrect question feedback by clicking on the picture icon. To save the image and close the menu, click on the Save Feedback button.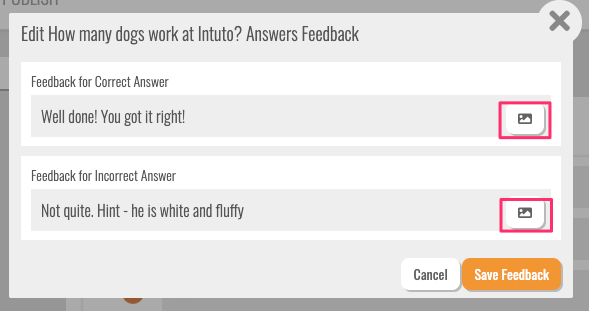 Contact us at support@intuto.com for help or more information.