Users can choose to register into a newer version of a course they previously completed by.
When a user accesses a course they have previously completed, Intuto checks for a new version of that course. If a new version is found, the user is given the opportunity see the newer version.
When they click this the following message will pop up where they can re-register into the course. Note that the status of the user's registration in that course will likely change from 'Completed' to 'In Progress' until all graded content is completed.

An editor can also publish the course and set it so that all existing users are forced to redo the whole course by selecting the 'Require users to redo the course' option shown below.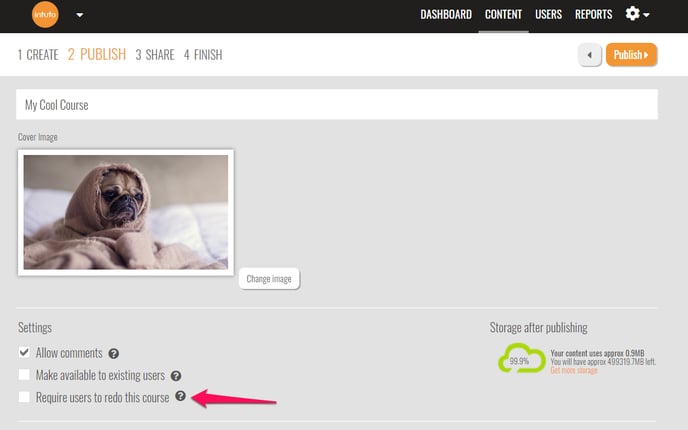 You can contact support@intuto.com for more information