Renaming pages helps to provide your users with guidance on where they are in your course. This also helps when referring a user back to a certain section.
To rename a page or quiz, you need to be in the Edit mode of your course. To get into the editor for an existing course, go to your Content page, find that course and select the Edit button. Or you can create a new course or template to get started.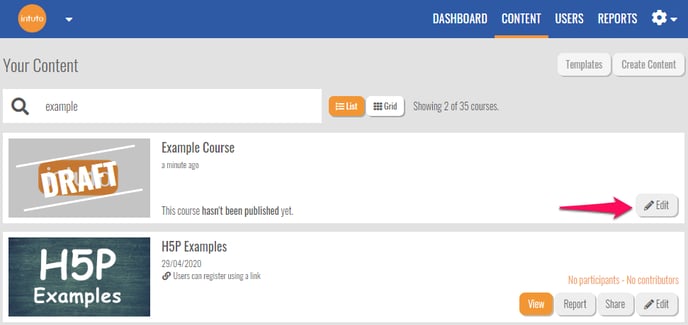 Once in your course you will see something similar to below.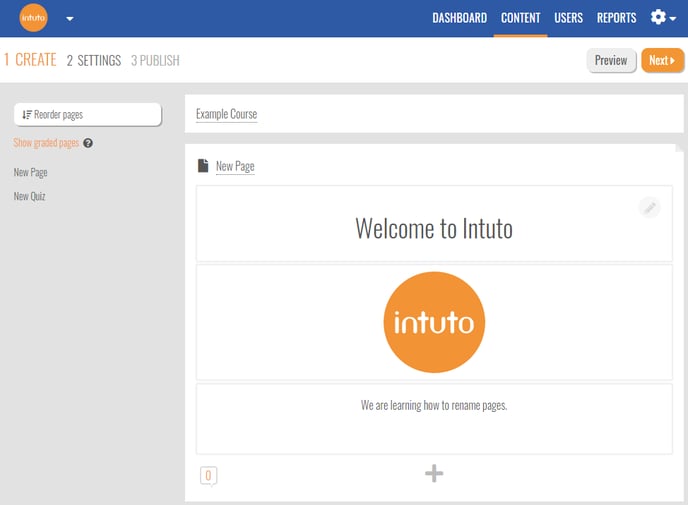 At the very top of your page or quiz there is a small text box as seen in the example below. You can click into this text box to update the name of your page or quiz.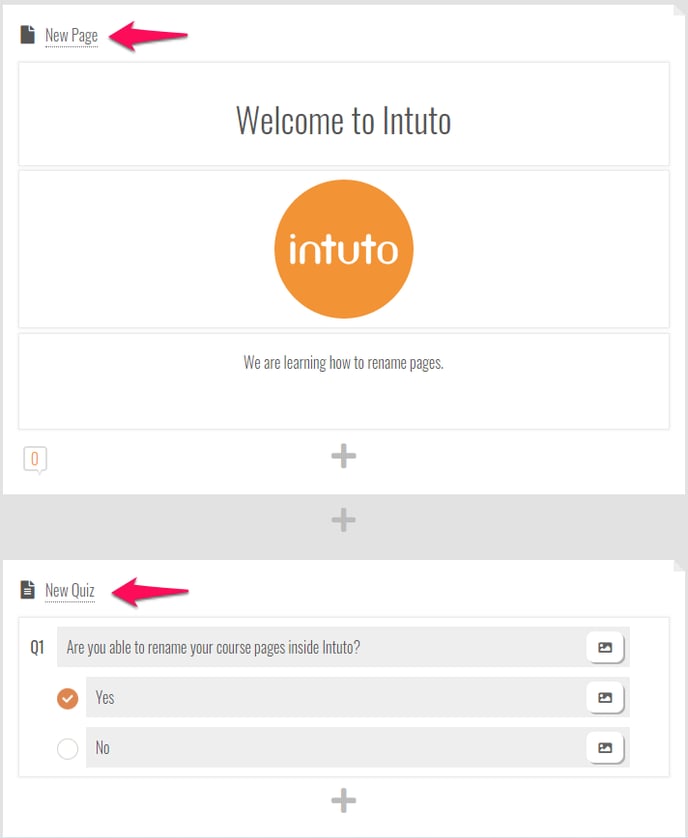 After renaming your page or quiz you will see that the left hand side menu has updated. This will be the same left hand menu your users will use to navigate through your course.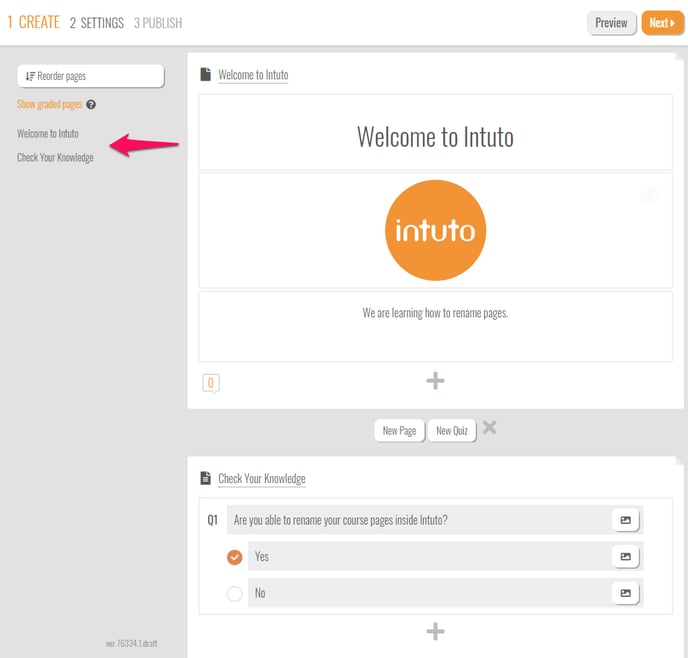 Contact support@intuto.com for further information or help.