When Manual Certificates are implemented into a course or collection these need to be manually approved in order for the User to receive this.
There are two ways to manually approve certificates
Tip: Using the Collection Report you can award multiple users certificates for that collection at the same time.
To approve certificates from a Collection Report you will need to access your Reports page, then select Collection Report.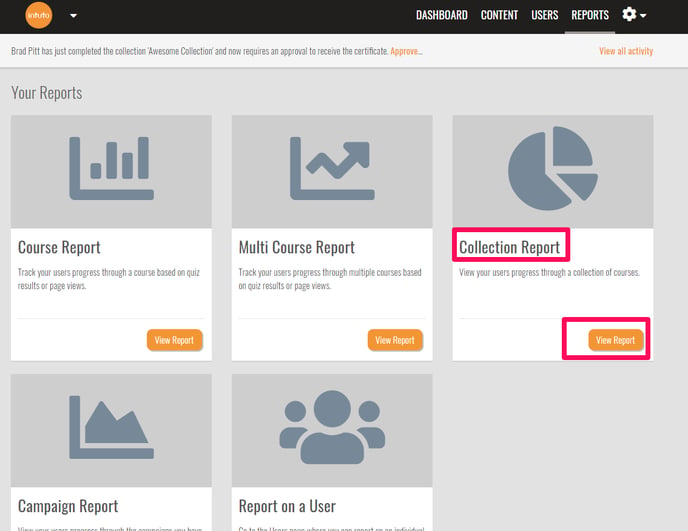 Select your collection from the top right drop down box.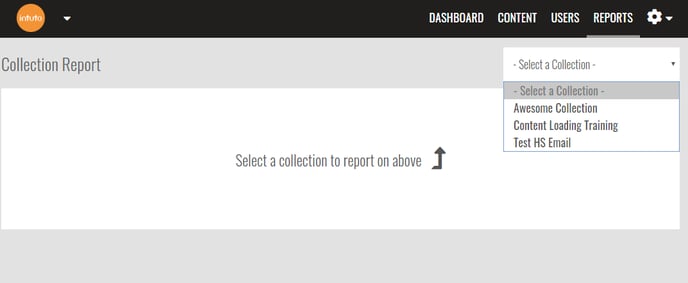 Once selected, the report will come up. You will see in the Participant Summary if someone is in the Pending Approval status. Below this you can filter your report by the status Pending Approval to bring up the users you can approve.
Next to their name your will be able to click Approve to release their certificate.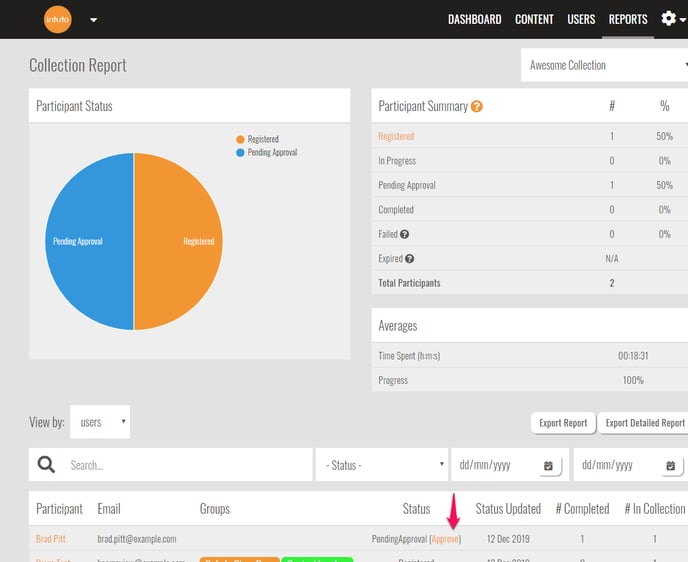 Then click Issue Certificate to send this to them.

To approve a certificate using the User Report:
Go to your Users page and find then select the persons name you want to release the certificate for. Clicking their name in orange will bring you to their User Report.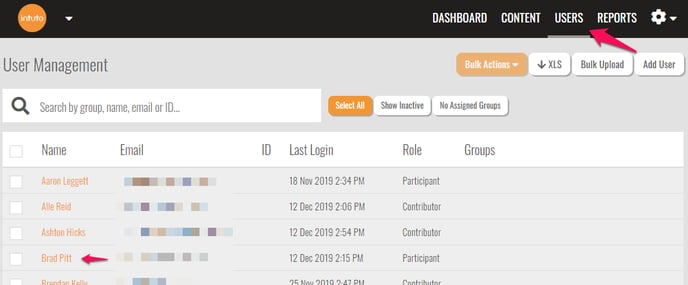 Once in their User Report go to the View By drop down box on the upper right hand side and select View by: Collection.

You will see that the collection is due for Pending Approval. Click Approve.

Then click Issue Certificate to send this to them.

Contact support@intuto.com for more information.