To log in to Intuto you will need an email address and a password, or you can log in using your Facebook and Google accounts.
When your organisation has some training they want you to complete, they will either create an account for you in the system or create a link for you to access the system.
Receiving an Email
If you receive an email from support@intuto.com, you can click the link in your email to be taken to Intuto. You can then use your email address and the password provided in your email to log into the system.
If you did not receive a password in your email, please contact your organisation as they may have set this up for you.
Receiving a Link
If you have been given a link (URL) you can paste this into the address bar at the top of your internet browser to be taken to Intuto. Click "Join Course" to continue to the login/register page.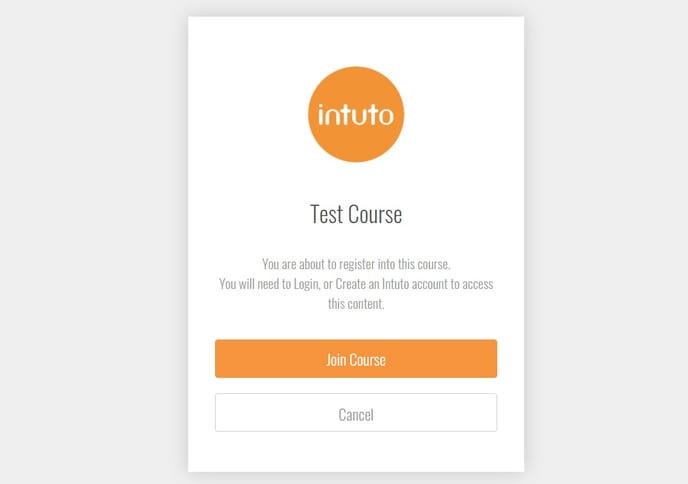 You can either: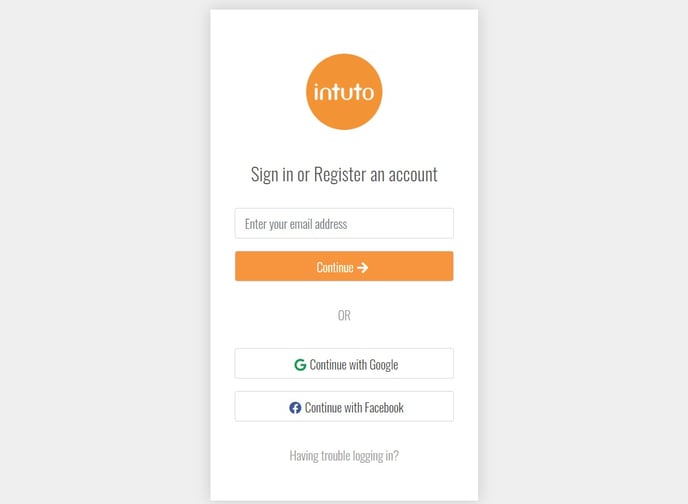 Using your Email Address
To log in using your email address, type your email address into the box and click continue. If your email address is already associated with an account you will be asked to enter your password.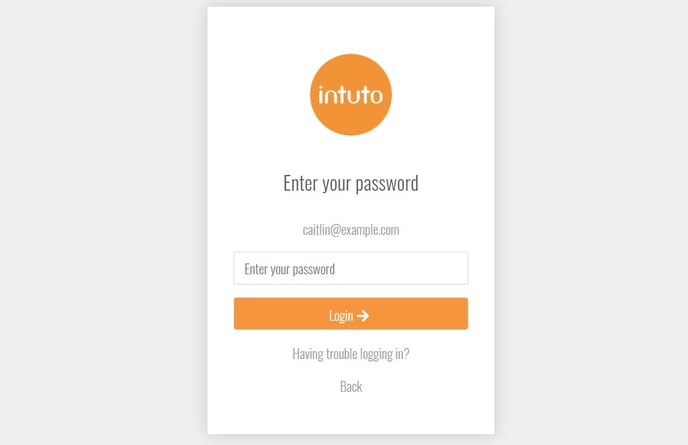 If your email address is not yet associated with an account, you will be asked to register a new account. Click Register to enter your details.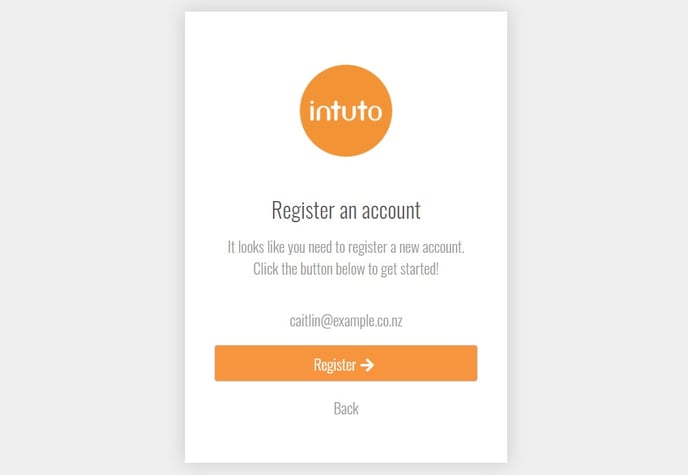 Once you have entered your details click Register to create your account and access your training.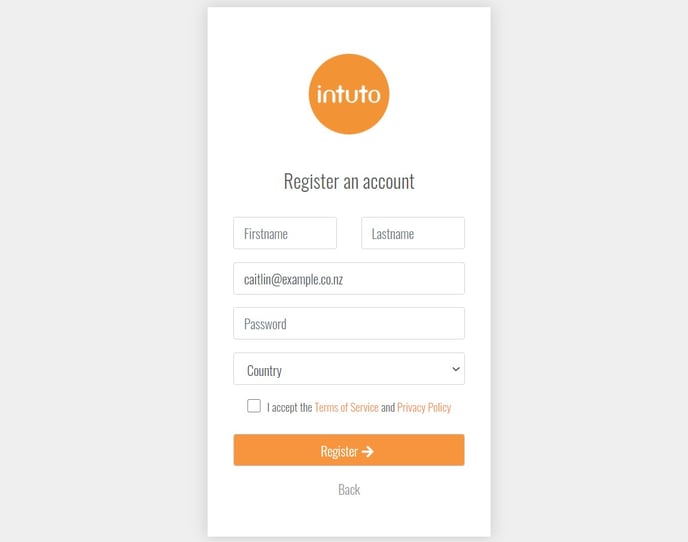 Using Facebook or Google
If you choose to log in using either Facebook or Google, you will need to log in to your Facebook or Google account and approve the use of Intuto.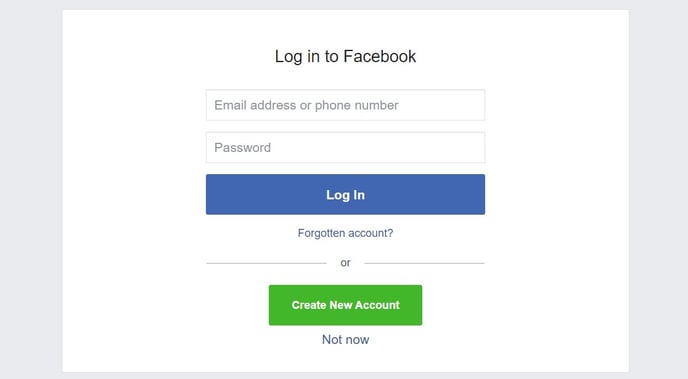 Once you approve Intuto, you will be able to access your training and will be automatically logged in when you visit the site in the future.
If you have any questions about logging on, please contact support@intuto.com