Admin and Editors can download certificates achieved by their users. This may be to give them a copy, or to keep a copy in the company records.
You can download certificates for individual users from the Collection Report, or from the Users page.
From the Collection Report:
Go to the Reports page, and select Collection Report.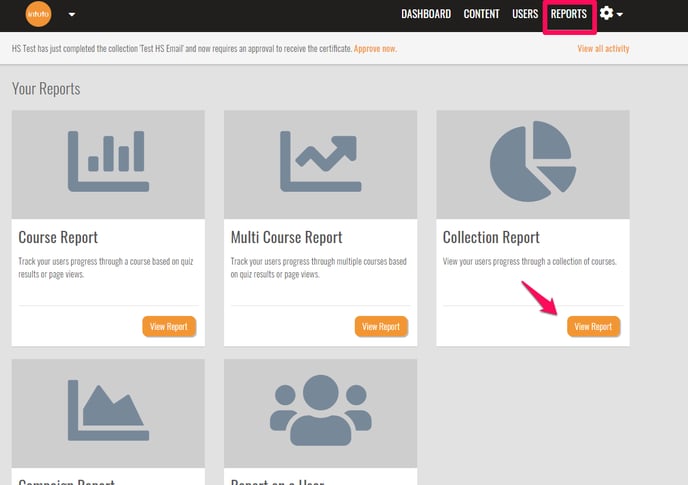 Select the collection you are wanting to download the certificates for from the dropdown box.

Scroll to the bottom of the page to see the list of users in the course, you can either search for a specific user, or filter by Status. Filtering by "Completed" will show you all of the users who have completed this course and received a certificate. Click the downwards pointing arrow to download the certificate for each user.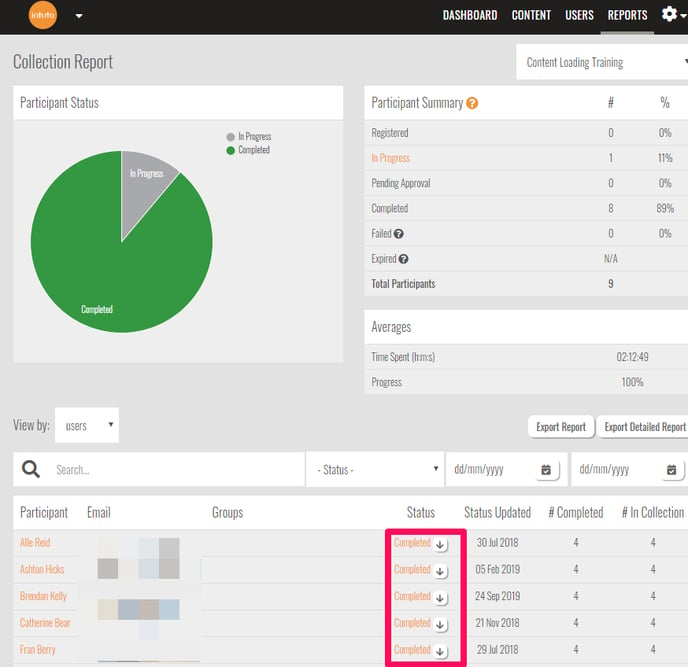 From the Users Page:
Use the search bar to find the User you want to download the certificate for.

Click on their name to bring up their User Report
In the top right there will be a dropdown box, click Collection to view the collections this user is enrolled in.


You can then click on the down arrow next to the certificate you want to download.

Contact support@intuto.com for more information