How do I reset my password?
If you are having trouble logging in to Intuto, it may be that you are using the wrong password.
On our log in page, there is a "Forgot your password?" button. Click this if you need to reset your password.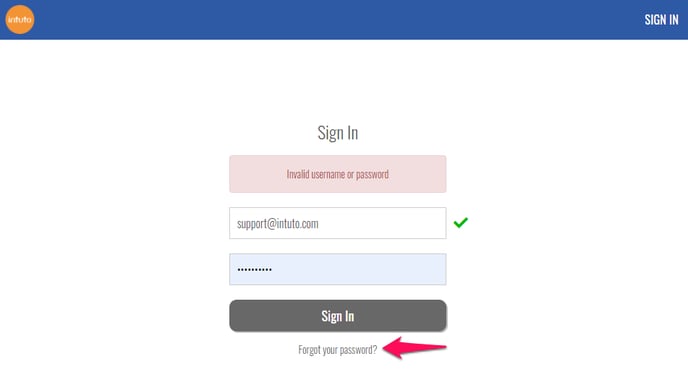 You will be taken to a page where you will have to enter the email address associated with you Intuto account. You can also get to this page by clicking here.

After clicking Reset Password you will receive an email with instructions to follow to log in to your account.
For further assistance, please contact support@intuto.com