How do I change between multiple Intuto sites?
If you are an administrator or an editor of two or more Intuto sites, you can swap between different Intuto sites by following this article.
Please note, you will only have access to multiple Intuto Sites if your organisation is paying for multiple sites. If you would like another Intuto site for your organisation, please contact support@intuto.com.
To access another Intuto site, click on the small arrow, next to the your logo on your Intuto site. Click Change Site.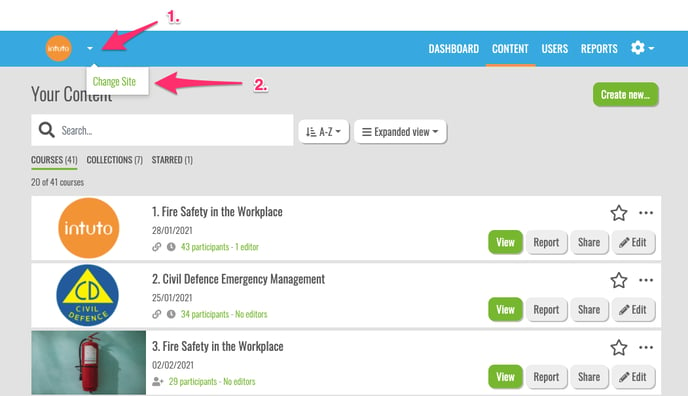 Select the Intuto site you want to access by clicking on the black site name.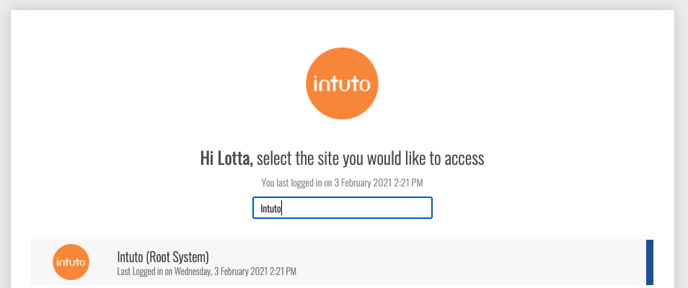 Contact support@intuto.com for more information.