If you already have a goRoster integration set up and have recently added a new roster to the goRoster/Intuto integration, here is how you can pull through your users' details to Intuto.
If you haven't got your goRoster integration set up yet but would like to, please get in touch with us by emailing support@intuto.com
To sync users up follow these steps below.
Click on the cog icon on the top right, and then select "Settings"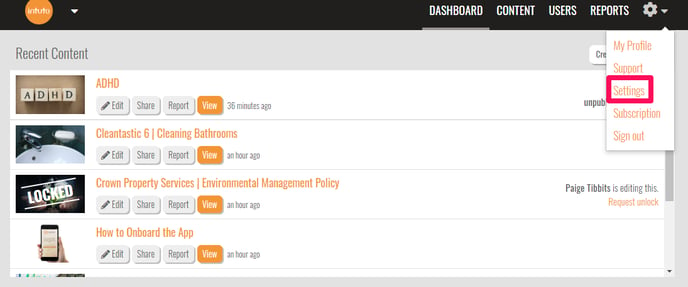 On the left menu select "Integrations" to access the screen shown below.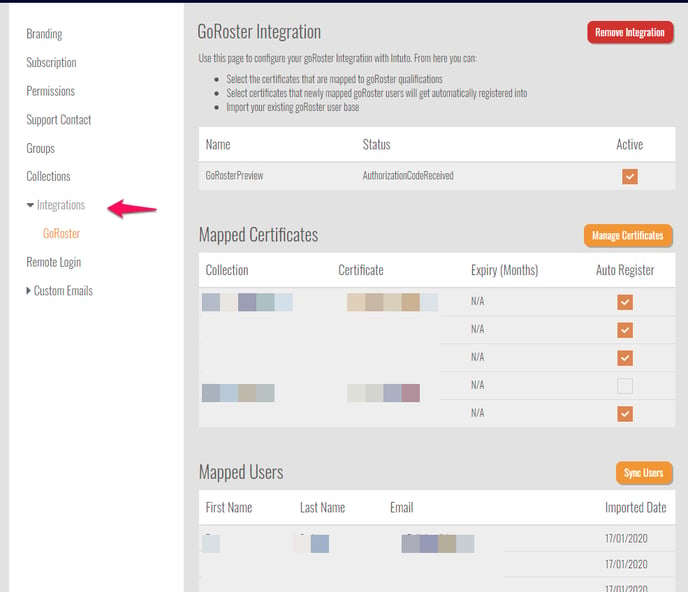 Scroll down to the Mapped Users section and select "Sync Users". This will pull up a list of everyone in GoRoster assigned to the rosters you have allowed Intuto to access.


Click "Sync Users" in the pop up and it will create accounts for those that don't have one already and send out their login details.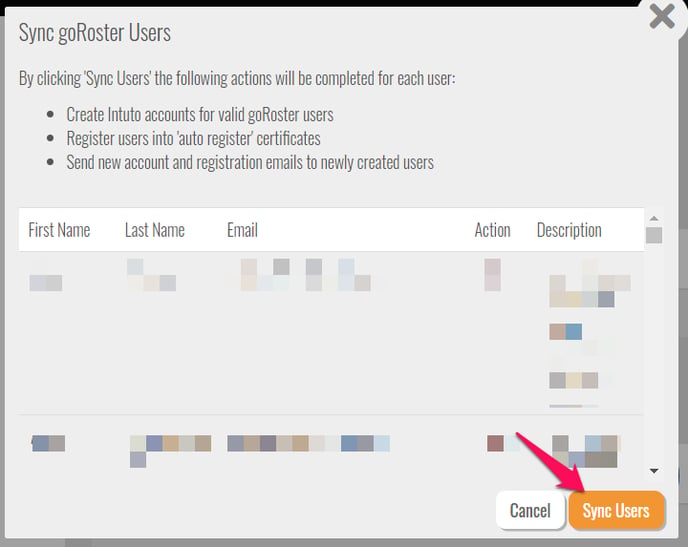 Contact support@intuto.com for more information or help.