There has been a recent update to Google Chrome which may be causing some loading issues with certain Intuto courses.
Chrome now has a habit of disabling third party cookies for each site that the User visits. As our courses tend to have a lot of third party interactions that are displayed this can cause a few issues like the below for our Safe in Store Pass course.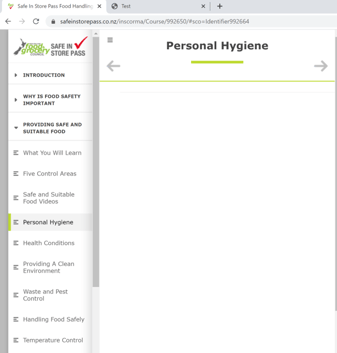 None of the images or interactive elements are appearing in this course page
If you or your Users are experiencing this issue or something similar then please check the Google Chrome version being used. If this is the newest version then you may need to enable third party cookies.
To enable cookies in Google Chrome (PC):
Select the Chrome menu icon .
Select settings.
Near the bottom of the page, select show advanced settings.
In the "Privacy" section, select content settings.
Select Allow local data to be set (recommended).
Select Done.
On more recent versions of Chrome there is also an 'eye' icon which blocks third party cookies as well. If you are having issues try clicking this to allow third party cookies specifically on this site.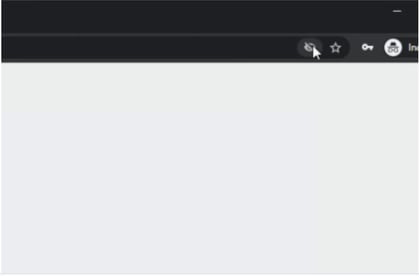 Contact support@intuto.com for more assistance or information