You can upload an audio file to a page in an Intuto course. This can be used to emphasize key points or to help break up large sections of text on a page.
To upload a audio file into a course hover over the "+" icon on the desired page in the course editor and click Upload.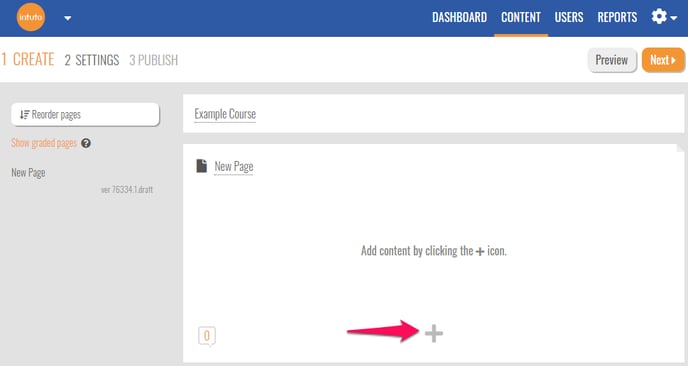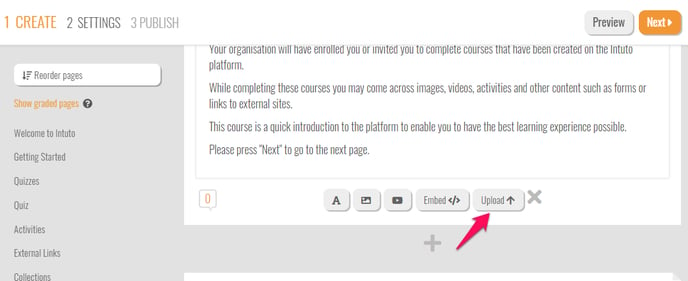 You will see a popup of the files on your computer, find and select the piece of audio you want to add to your course and click open.

The piece of audio will appear on your page. You can edit the name by clicking on the underlined text.
Click Auto Play on supported devices to allow your audio to play automatically when a user views that page (on supported devices).
You can also allow the user to download the audio file by ticking the Allow Download box.
For further information, contact support@intuto.com