If you have access to multiple Intuto sites as an Admin or Editor, you can run a report that combines data from the campaigns of each site.
To collate campaign data from multiple Intuto sites you have access to, you need to:
1. Access a Campaign Test Report
Access a Campaign Test Report
If you have Admin or Editor access to multiple Intuto sites with Campaigns enabled, your Campaign Test Report can be accessed from the Reports page. Click View Report on the Campaign Test Report section.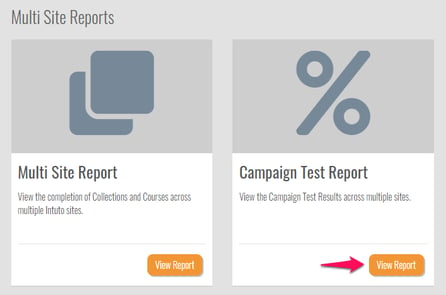 Then choose the sites you want to report on by selecting them from the drop down list.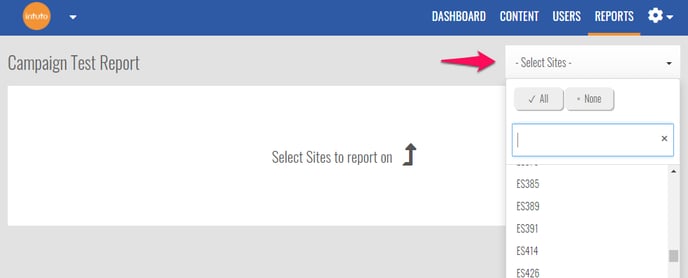 Read the Data
The system will load a list of the campaign enrollments across all of the selected sites.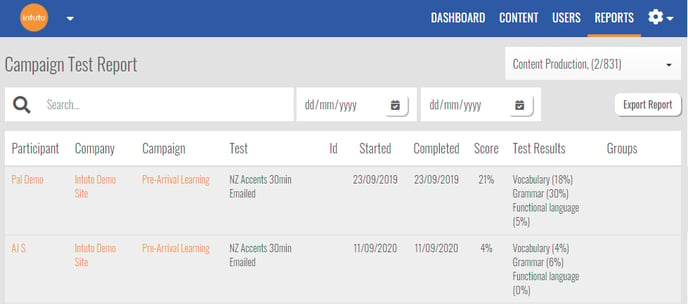 You will see:
The Participant name
The Company they did the Campaign with
The name of the Campaign
Which Test was taken
The Id (if applicable)
The date the test was started
The date the test was completed
The overall Score
The Test Results for each category
Any groups the Participant is in
You can search for a specific user by typing their name into the Search bar, or filter the results by entering a date range.
Export the Report
You can export a report of the results at any time by clicking Export Report. Your report will be downloaded as an Excel Spreadsheet (.xlsx file) for you to filter, store and share as needed.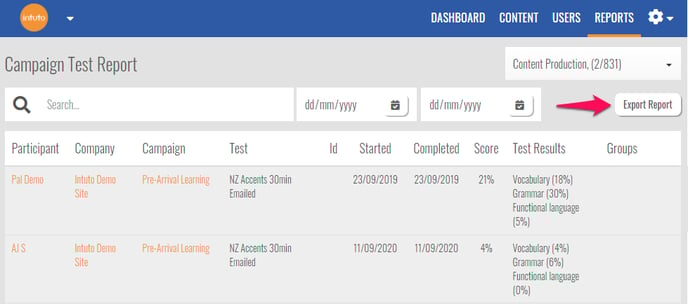 Note: Your exported report will reflect any search filters you have applied (name, date) so make sure these are correct.
Contact us at support@intuto.com for more help with Campaign Test Reports.