You can make certificates manual release so that you control when your users receive their certificates.
A certificate can be added to a course collection and issued in one of two ways:
Automatically when a user completes a course collection or,
Manually when an administrator releases the certificate after a user has completed a course collection
Manual-release certificates can be useful when a program has both an online and practical component.
Immediately after a user completes a course collection with a manual-release certificate, they will see the following message.

The Pending Certificate will be displayed as follows on the User's Certificates page:

They can access the page as demonstrated below.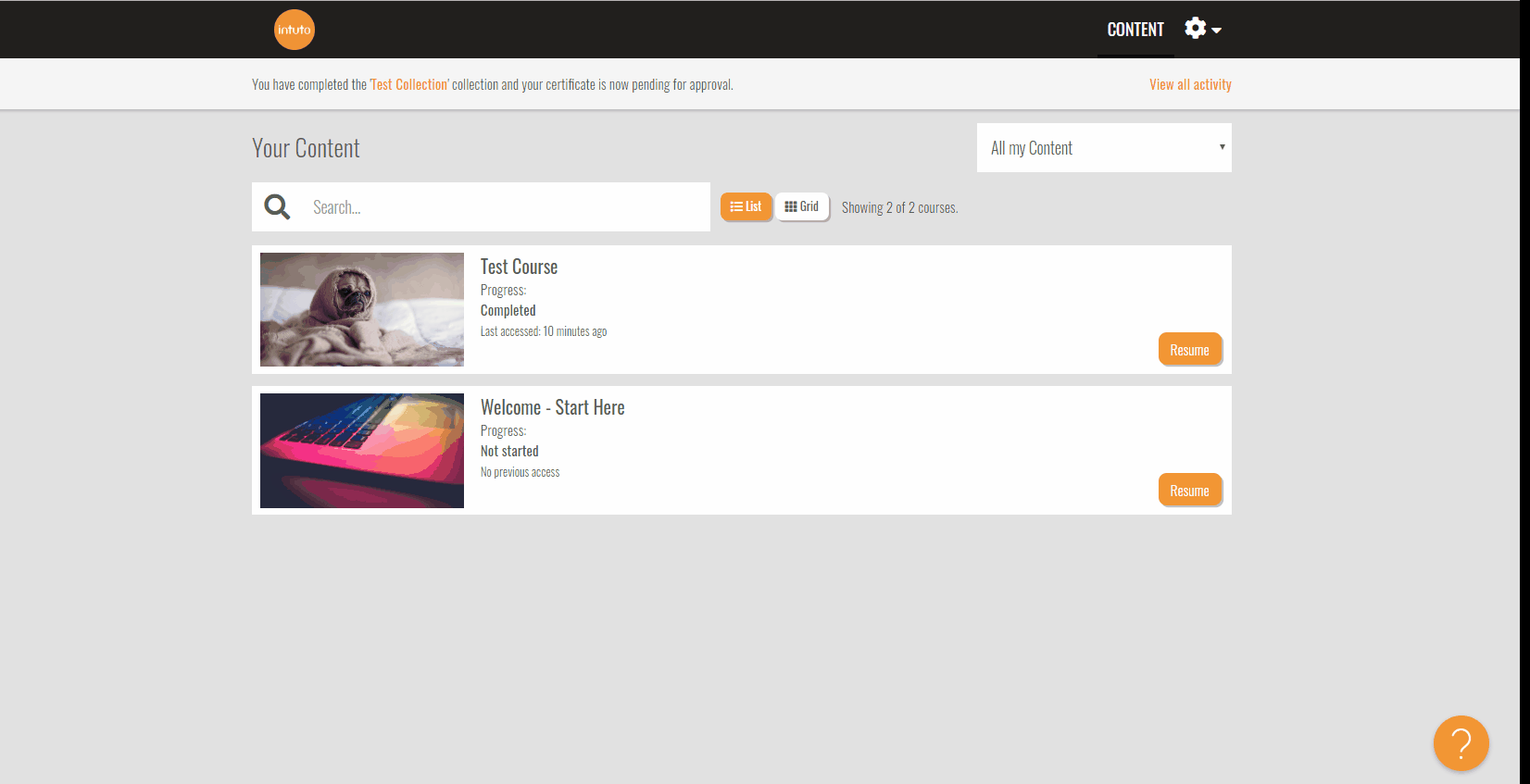 If the user clicks on 'Whats This?' they will receive this message.

After its release has been approved by an administrator, the certificate will be viewable and downloadable from the user's certificates page.
Site owners will see the message below. Click Approve now and the user will receive their certificate.

Certificates can be approved in bulk by going to the collections report and clicking the Approve link on the person's name.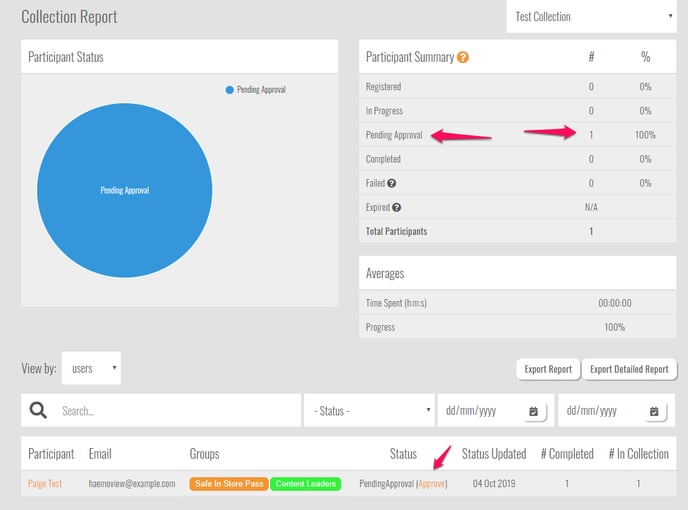 Contact us at support@intuto.com for help or more information.