This article will highlight the three levels of access that a user can have on any Intuto site. This determines if the user can upload content, add and enrol users and change other aspects such as branding among other things.
Intuto has 3 levels of access:
Owners - control the subscription and site settings, can view and edit all courses and manage all users within their company.
Contributors - can create and edit courses and manage users within the courses they are given access to, and see reports on user engagement.
Users - can view content and make comments on courses in which comments are enabled.
You can change the level of access that particular user has by going to your Settings page and then clicking on 'Permissions'. The menu should look like the one below.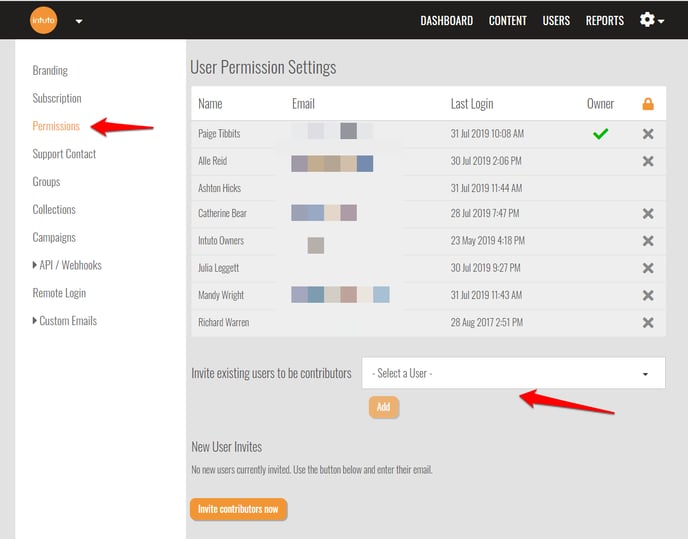 For more information about how to add and manage different levels of access, click here.
Contact support@intuto.com for more information