How to enrol users who have been assigned to a particular group into a course or collection
Go to the Users page.
Search for the group in the Search input box.
Select the group when it appears.

Click 'Select All'.
Click 'Bulk Actions', then click 'Register # User(s) in Course / Collection'.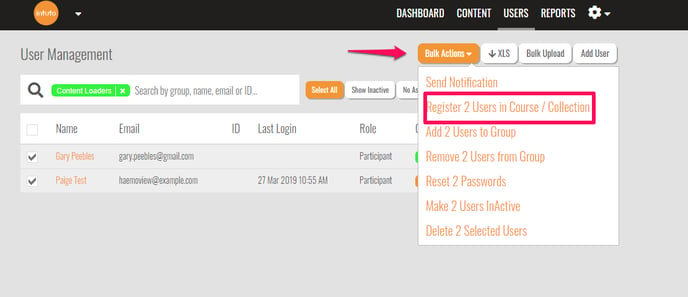 Choose Courses or Collections from the 'Register into' drop-down menu.
Click on the course(s) or collection(s) you want to add and click the 'Add' button. Click 'Submit' to register the user(s).
Contact us at support@intuto.com for help or more information.