I received an email, how do I register?
When a Company shares a course, the User will be sent an enrolment email
This enrolment email will contain the following information:
Company Logo and Branding
Name of User
Company Name
Content Name
When the User clicks 'View the Content now' button, they will go to the Sign In page if they already have an Intuto account or the registration page if it the email address has not been registered in Intuto.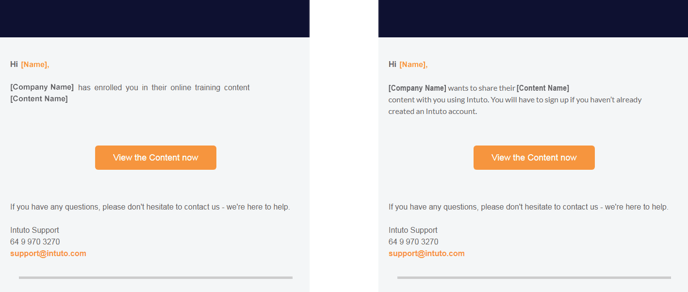 If you already have an account, you can click Sign in to access your content.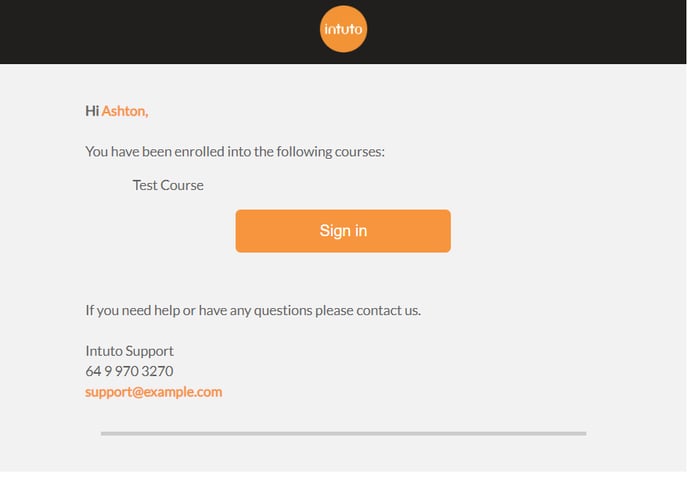 Contact us at support@intuto.com for help or more information.