To add a Google document to Intuto, your document must firstly be public. You can change your settings by clicking on the 'Share' blue button, top right corner.
Once made so that others can access your document, you will need to go to 'File' and click on 'Publish to the web...'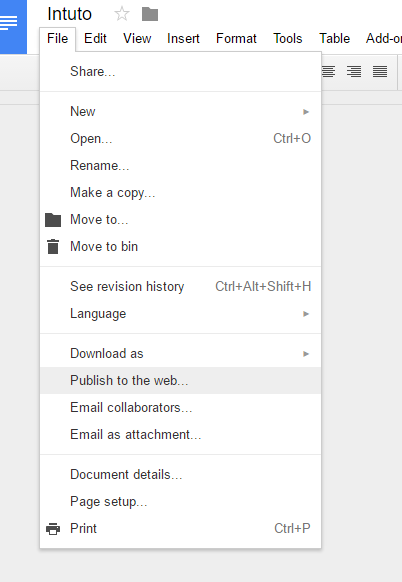 Click on the blue 'Publish' button to bring up the code. Then click 'Embed' to display the iframe code (see below).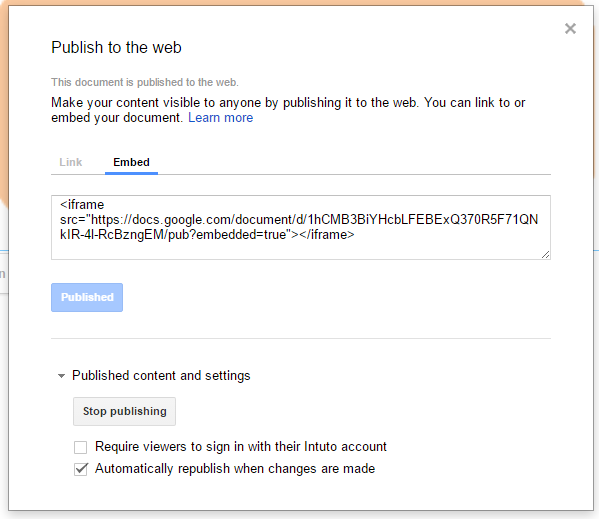 Copy and paste this code into Intuto using the Embed button.

If you have any problems please contact our helpdesk at support@intuto.com