A SCORM course is a course built in an authoring tool external to Intuto. These courses can be uploaded to Intuto and then managed within the platform.
Note: SCORM courses are only available on our Service Plus plan and by request, please contact your account manager or support@intuto.com to have it enabled on your site.
Instructions
Go to your Content page and select Create Content up the top right.

In the pop up change the Type drop down to SCORM Course and give your course a name, you can always change this later. Then click Create Content.
This will bring you into the course editor where you can either Drag and Drop or Upload your SCORM package into the editor.

Once you have uploaded your SCORM package it should look like the example below.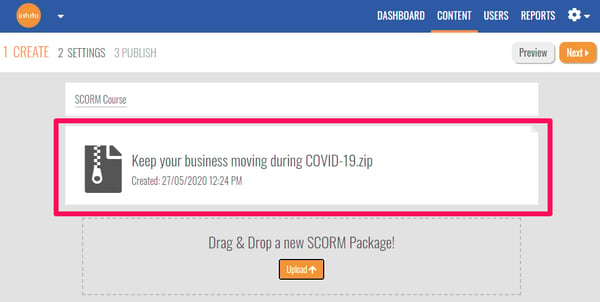 If you have uploaded the incorrect package you can remove it by hovering over the uploaded package, then click on the pencil icon that appears.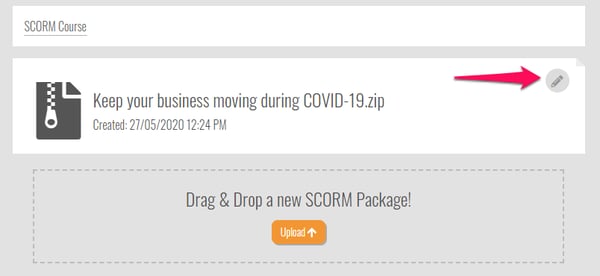 Then select Delete. Or you can Drag & Drop or Upload the correct file again which will overwrite the initial file.
Once you are happy that your SCORM package has loaded correctly click on Next at the top right.
This will take you through to the course Settings page. You can learn more about each Setting here.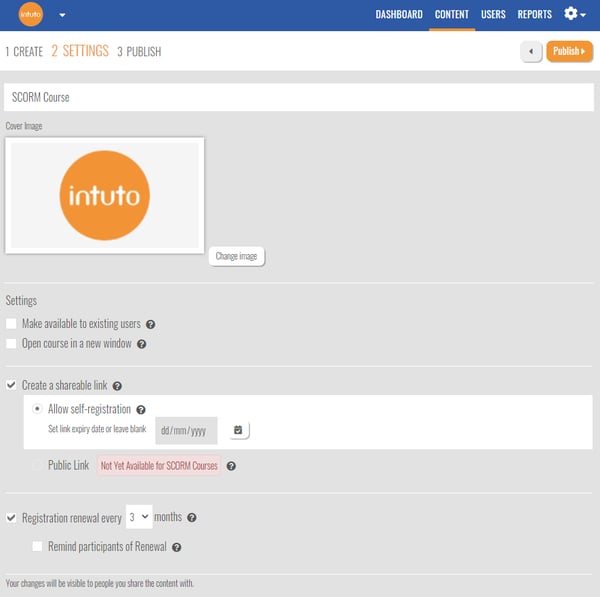 Once you have selected your settings click on Publish at the top right of the page. By default this will take you back to your Content page. You can find your course here and click on View to see what your course looks like.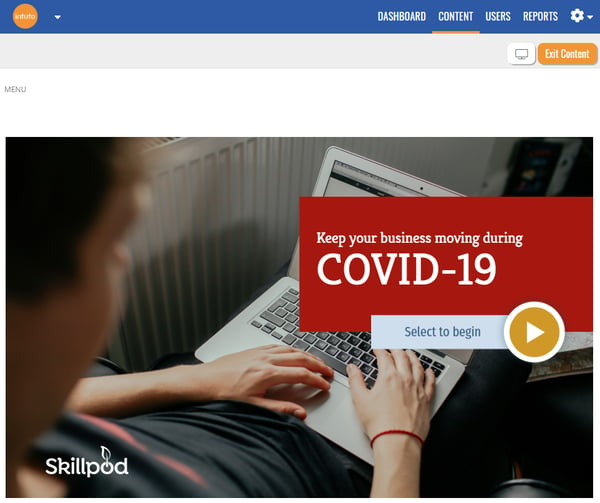 Now you can share your course with users. Learn how to share your course here.
Contact us on support@intuto.com for help or more information.