Use this method if you have an existing Course Collection with an associated Group.
1. Click on 'Users' from the top menu to go to the User Management page.
2. Hover over the right side of the User that you want to edit and click on the Pencil Icon when it appears.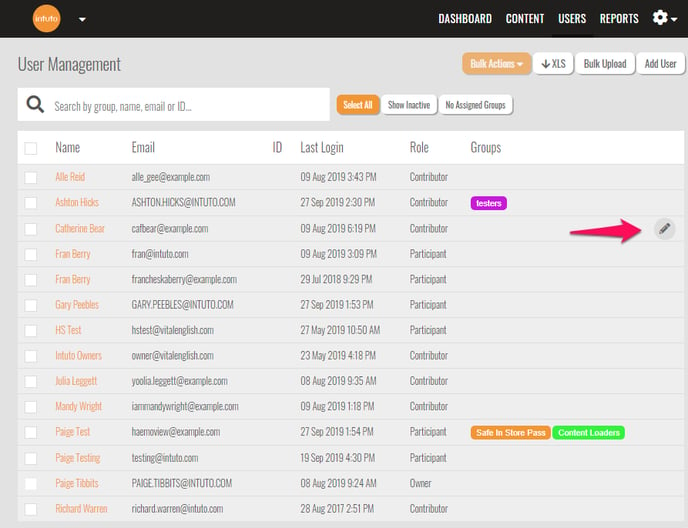 3. Click 'Edit Details'.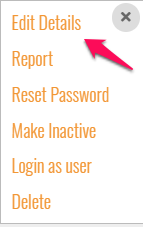 4. Click 'Add Groups', then choose the group you want to add the User to.
5. Click the 'Update User' button to save your changes. Your User will be added to the Group and associated Course Collection.
Contact us at support@intuto.com for help or more information.