You can share a course with users by sending them a registration link.
Once your course has been created, click the 'Next' button in the top right corner of the screen.

Tick the box that says 'Create a shareable link'.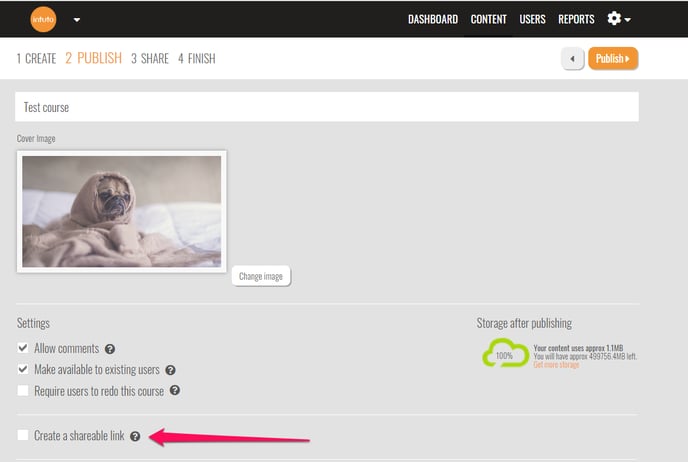 This will enable the Allow self registration link. An option to set an expiry date for the link will also display. This can be set by clicking the calendar button next to the date. If the date is set, the link won't work after the selected date.

Alternatively the link could be set to a public link. In this case anyone with the link will be able to access the course without registering. Note that this means users will not have their progress recorded or reported on.
Once you have made your selection click 'Publish'.

The share link will be shown in the Share Link bar at the top of the share page. This link can be copied into an email to send to users.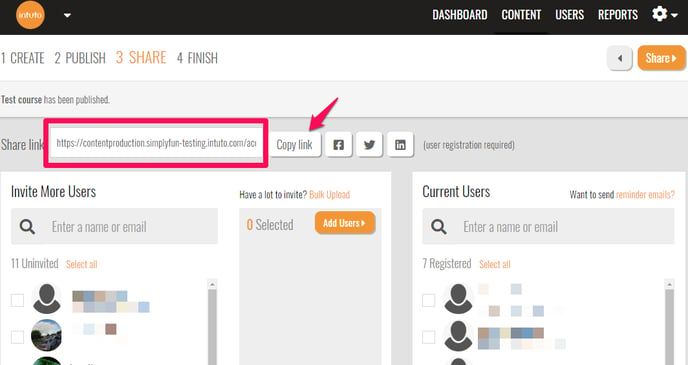 When a user clicks on the link, they will be invited to register for the course via a smart form.
If the email address is recognised by Intuto the user will be asked to login to gain access to the course.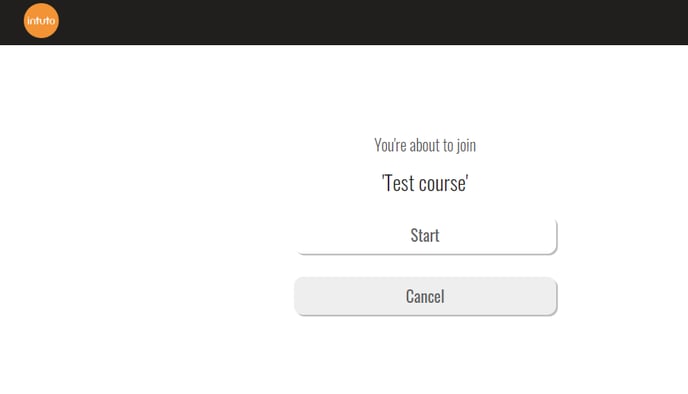 If the email address is not recognised, the user will need to register with intuto and then they will gain access.
Contact us at support@intuto.com for help or more information.