You can setup up a group and a collection to automatically enrol users into all the courses in the collection when they are added to the group.
The collection is where you decide what courses the users should be enrolled into.
Create the Group first.
Add the group to a collection.

Go to Site Settings – Collections page and create a collection or edit an existing one.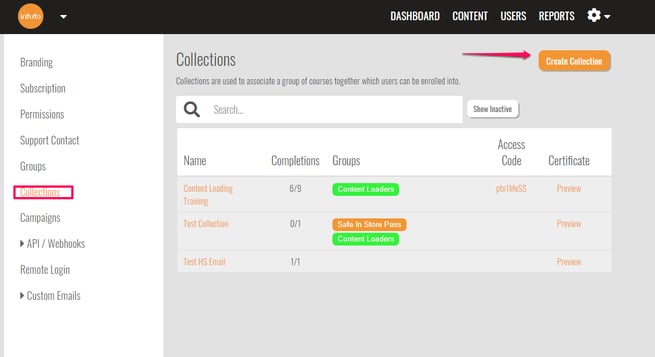 Then while editing the collection, click 'Add Groups' and select the one you want from the drop-down menu.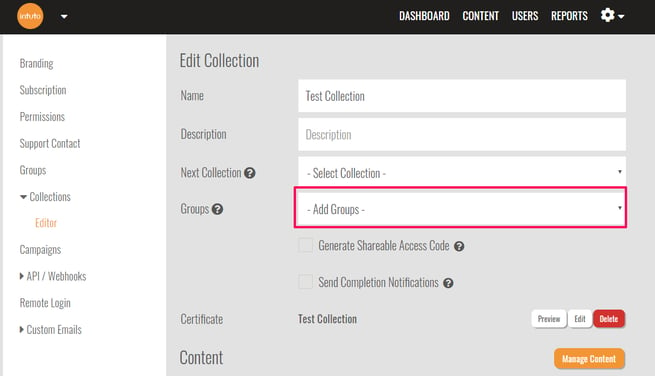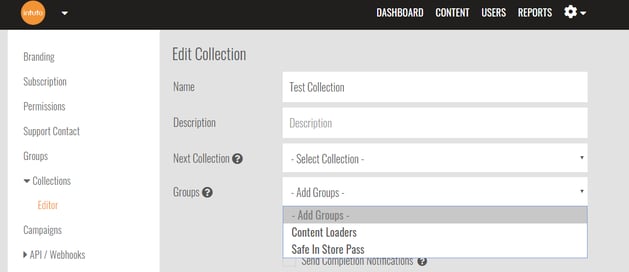 The group is now added to the collection. This will be displayed below the Add Groups option in coloured boxes.

Then click Publish Changes.
Add users to the group from the users page via the
Add User
button or by
Bulk Upload.
When you add users to this group, they will be automatically enrolled into this collection.
Note: If you add more than one group to a collection, then a user will have to belong to both groups to be enrolled. Make sure you create a certificate (if wanting one) for the collection before added users to the group to ensure that the certificate is awarded upon completion.
Contact us at support@intuto.com for help or more information.