How to add a Contributor to a Course
If you would like to give someone access to one course but not to your whole Intuto site you can do this by following the steps in this article.
A Course Contributor can be added to individual courses through the users page. Just select the User you want to make a Contributor by ticking their name, then selecting Bulk Actions. Then click on Resister _ User into Course/Collection.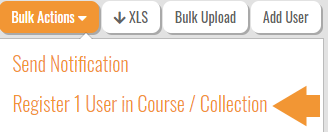 When you select Course a new option will appear to register them as a Contributor.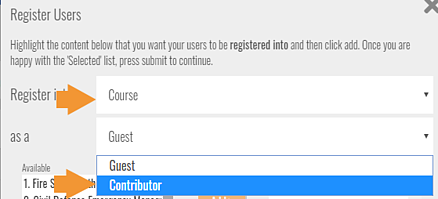 Contact support@intuto.com for more information